Cookbook Stories | The Watanabe Legacy
Ashley - Sep 27, '19 -
Cookbook Stories

Sue Vandewater's cookbook The Watanabe Legacy was inspired by the story of her grandparents who immigrated from Japan in the early 1900s with $3.50 and who left a lasting legacy for four generations and counting.
During the process of creating her cookbook, she was overcome with happiness that she was able to preserve the stories told by her family members who lived through an interesting time in America where they faced the impact of immigration laws, The Depression, WWII, and the Korean War.
Her cookbook has a multitude of recipes, but the one that is most significant is Mochitsuki or the ancient Japanese tradition of making mochi (rice cakes) to celebrate the New Year.
She's created new memories thanks to the creation of her personalized cookbook.
She says, "Since 3 generations contributed to this book we have become closer through the process and it has inspired a reunion to the family homestead."
This includes a giant collection of family photos and even family tree charts.

Sue and her family have dedicated their cookbook to the Descendants of their grandparents and are happy that Create My Cookbook gave them the forum through stories, pictures and recipes to create a lasting legacy.
Sue's cookbook is a great reminder to add your own family pictures to your cookbook!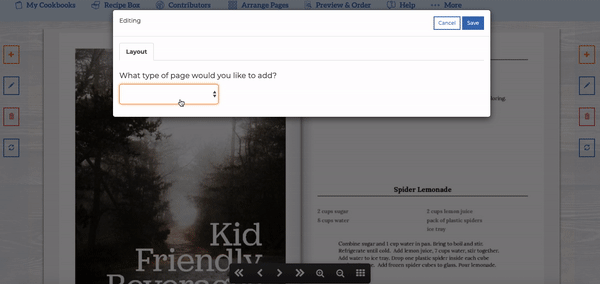 Thank you, Sue, for sharing your story. If you would like to share your cookbook story, we would love hear it!
Next:
Meet the Designer | Ashley Elayne