Love Your Recipes
Ashley - Feb 08, '20 -
Cookbook Stories
-
general

Love Your Recipes
I bought a set of drink coasters from Francesca's once that read, "If music be the food of love, play on." It's from Shakespeare's Twelfth Night, and I've never related to anything more.
I won't lie. Food has always been the direct line to my heart. Personally, I don't feel that there's anything more romantic than someone making dinner for you or vice versa. Cooking is a labor of love. It takes time, effort, and care. You want to make sure the person on the receiving end is going to enjoy it to the nth degree. You hope, as they take that first bite, they understand your vision and your passion for building that meal.
It's time to show your recipes some love.
Your cookbook should also be a labor of love. Whether you're building it for yourself or planning on gifting it to a loved one, your cookbook should reflect the amount of passion you have for the recipes inside of it. This is why CreateMyCookbook allows you to customize so much of your book's contents. From the front and back cover designs to the section dividers to the personalized story pages, your book should be a direct reflection of your love of cooking.
CreateMyCookbook has even put together a great article on customizing your cover.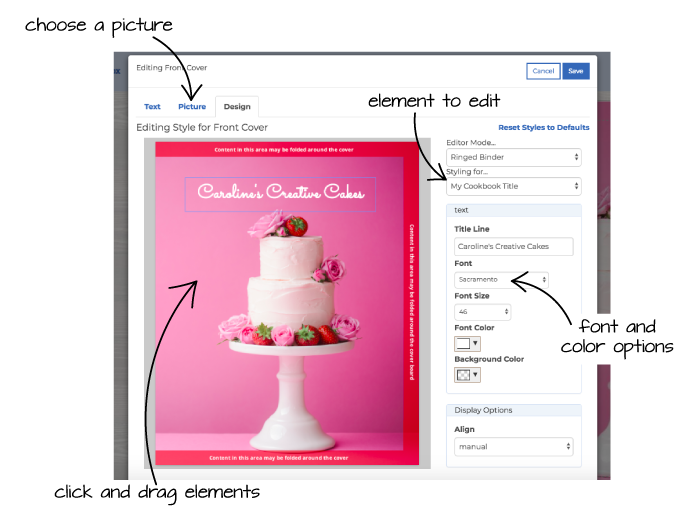 They want to give you the guidance to allow you to build a custom cover you're happy to see every time you pick up your book.
And for a limited time only, Soft Cover Wire-O books are 20% off! Use code LOVE20 at checkout. Offer expires 2/22/2020.

Next:
The Importance of Handwritten Recipes