5 Easy Swaps to Make Your Dessert Healthier
Guest Blogger Jamie Yonash - Nov 12, '19

Do you love dessert as much as I do but don't love all those pesky calories? There are some easy swaps you can make so your desserts are just a tad bit healthier and there is less guilt involved while eating!
5 Easy Swaps to Make Your Dessert Healthier
It doesn't matter what kind of eating plan you are on everyone still wants to be able to eat a sweet treat once in a while. People work very hard to find workarounds in their diet plans to allow for dessert! Whether it is to forgo dinner and just eat dessert or make a sugar-free alternative, everyone wants some dessert! The best method I have found to still enjoy dessert without the guilt is to make some simple swaps in my recipes. It is easy and I end up with a delicious treat that is lower in sugar, oils and calories. It really is the best of both worlds and is the perfect solution for people with a sweet tooth.
#1 Swap Fruit for Sugar
Sugar is an ingredient that quickly adds to the calorie count of any dish. We all know that sugar is not good for us and reducing our sugar intake is the way to go. It is very easy to reduce the amount of sugar a recipe calls for and add some fruit instead. One of my favorite recipes that uses this swap technique is my Banana Oatmeal Cookies. Normally a cookie recipe will call for quite a bit of white sugar. This recipe reduced the white sugar to only 3 tablespoons and adds in mashed ripe bananas for more sweetness. The result is fantastic. Other fruits that can be used instead of sugar are almost any fruit that has been pureed. You can also used pureed sweet potatoes and dates to add sweetness.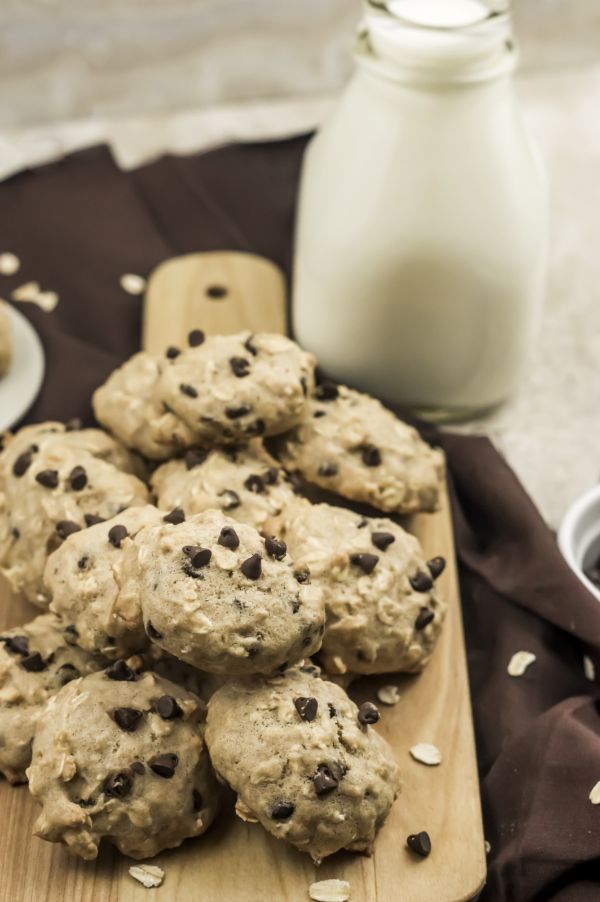 #2 Swap Applesauce for Oil
This is a common alternative in many baking recipes and it works! I am always amazed when I can't tell a difference when I use oil or applesauce. Reducing the amount of oil in a recipe makes a massive difference in the calorie count for that recipe. It is also a no-brainer that applesauce is healthier for us than oil! My healthy banana bread is so moist and delicious and contains no oil at all.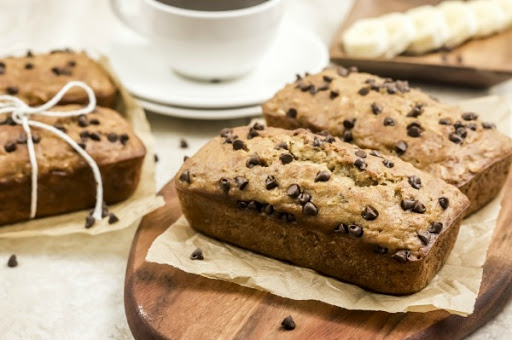 #3 Swap Beans or Veggies for Flour
It sounds crazy to use beans or pureed vegetables instead of flour, but it really does work. When you puree beans and veggies they typically have a very mild flavor that can taste just fine when added to other dessert ingredients. Sweet Potato Brownies might sound yucky, but actually taste delicious. This particular recipe only has four ingredients and kids love them! I have also made black bean brownies in the past and they were always a hit at my house.
#4 Swap Alternative Flours for White Flour
There are many types of flour on the market now. They are available is almost all major grocery stores. Years ago it was expensive and hard to find alternative flour options, but that is not the case now. Try using almond or coconut flour in a recipe. What about whole-wheat flour? These options can add many more nutrients and protein to your baked goods. White whole-wheat flour is another good alternative and bakes like regular white flour but had the bonus of being whole-wheat. It worked fantastic in my pumpkin bread. Many low-carb desserts like this Lemon Mug Cake use almond and coconut flour as an ingredient because it is very low in carbohydrates.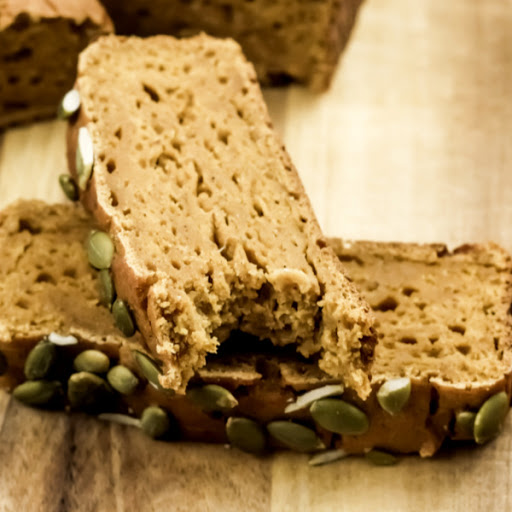 #5 Swap Greek Yogurt for Many Ingredients
Green yogurt has become a great ingredient to use in place of many other ingredients for baking and recipes in general. I used vanilla Greek yogurt in my Strawberry Banana Popsicles and the kids had no idea such a healthy ingredient was inside! Another ingredient swap for Greek yogurt would be to use yogurt instead of sour cream, heavy cream or reducing the butter content and adding some yogurt instead. The great thing about using Greek yogurt in baking is that the end result is usually very moist and delicious. Just remember that plain yogurt works best in most recipes because flavored yogurts will add too much sweetness to the recipe.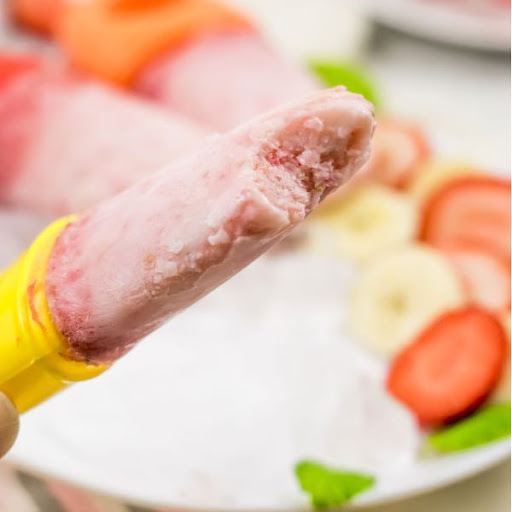 What Swaps Do You Make in the Kitchen?
What kind of swaps are you making in the kitchen? Do you have any tried and true ways to make a dessert healthier?
If you want some more awesome recipes that have been made healthier with quick and easy swaps be sure to check THESE out!
You can follow me on Instagram where I love to share healthy recipes and my family's antics!
Next:
Cookbook Stories | Mom's Cookbook