The Importance of a Family Cookbook
Guest Blogger - Aug 28, '19 -
general

Meredith Adam is a self-taught cook who lives in the United Kingdom. She owns and runs a nautically-themed gift shop in the small seaside village of Badachro in the NW Highlands of Scotland: Latitude57. Meredith is married to Rob and has two sons: Christopher (19) and Oliver (15).
The Importance of a Family Cookbook
I love a good cookbook! But for all the books in my collection, there are only a handful of favourite recipes in each book that I revisit. Those recipes that receive family approval get adapted to fit into our busy lives and dietary requirements and eventually evolve into something altogether different.
A family cookbook allows you to record those changes and makes an amazing keepsake for both family and friends. Our family loves foods from around the world. I grew up in an international setting with an American father and a French mother. We traveled a lot for dad's work, and lived in the United States, in Europe and in Africa. The influences of the foods and the people that we came across have definitely shaped the way I view food. The live-in cook we had in the Ivory Coast is the person who taught me how to make a béchamel sauce, while my French grandmother instilled in me a joy for baking.
Before my grandmother passed, I asked her to share some of her recipes; from her wonderful 'poulet à la crème' to her delicious 'crèpes' and her fabulous 'mousse au chocolat'. The idea to make a family cookbook occurred to me at that time because I didn't want to lose these recipes that remind us of long-gone people and places. Making a record of the recipes that my family loves is one of the best gifts I can give them. It is something that will live on after I have gone, that they will be able to revisit to remind them of foodie pleasures from their childhoods and share them with their own families.
The Family Favourites cookbook that I have put together is 100% kid-approved. Some members of our family have an intolerance to wheat, so almost all of the recipes in my book are gluten-free or have gluten-free options which have been tried and tested. It's full of crowd-pleasing food from hearty soups to curries and those holiday recipes that we use every year, plus some useful extra like make-your-own taco and fajita seasoning, and even a recipe for playdough to keep the little ones entertained.
Here's an easy family favourite for you to try:
Chicken Korma Curry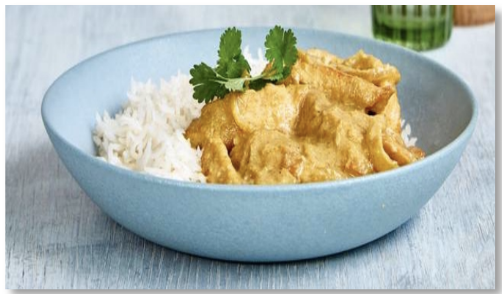 Prep: 5 minutes • Cooking Time: 20 minutes • Serves 4-6
Ingredients:
Curry paste:
1 tbsp

curry powder

1 tbsp

garam masala

1 tbsp

ground coriander

2 tsp

cumin powder

2 tsp

turmeric
Chicken Korma Curry:
4-6 chicken breasts, cooked & shredded

1 large or 2 small onions 3 garlic cloves

1 red pepper

2 tbsp oil (not olive)

1 can coconut milk 150-300ml double cream

1 tbsp ground almonds

1 tsp sugar

1 tbsp fish sauce

basmati or long-grain rice

fresh coriander (US: cilantro), chopped
Instructions:
Combine the spices (first 5 ingredients) with a tablespoon of water to form a
paste. Set aside.
In a food processor, blitz the onion, garlic & red pepper
In a large saucepan, fry the onion mixture and the spices in the oil. Cook for 4-5 minutes, then add the coconut milk, cream, ground almonds, sugar and fish sauce. Simmer for 5 minutes.
Add the cooked chicken and cook for 15 minutes. While it's simmering, prepare your rice as per the pack instructions.
Serve over rice, sprinkled with coriander.
Want more of Meredith's recipes? Buy her book!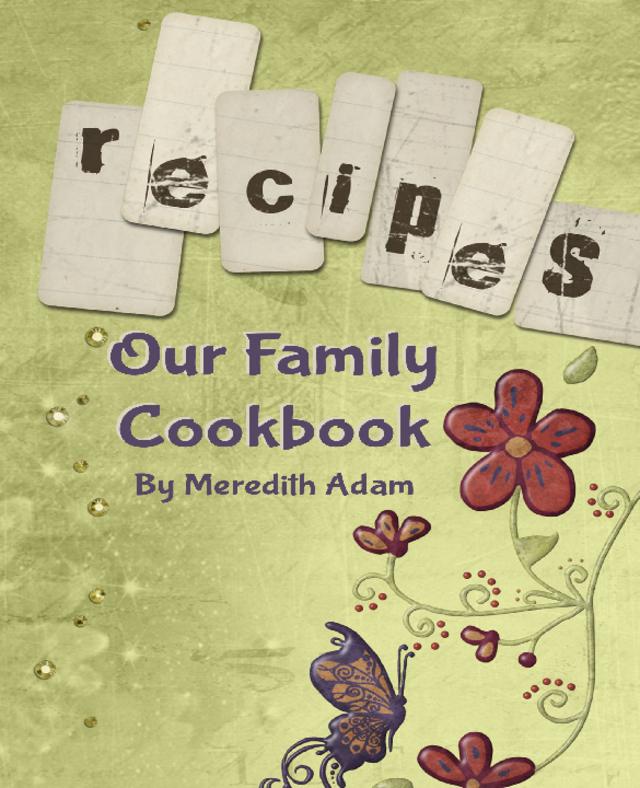 Next:
WHAT ARE MACRONUTRIENTS (MACROS)?