The Importance of The Family Dinner Table
Guest Blogger - Aug 13, '19 -
general
-
Social Distancing

We're pleased to introduce our guest blogger this week: Heather Englund is a YogaFit and AFAA certified group fitness instructor. She's the face and voice behind the website Fit Mama Real Food, the host of the weekly healthy living podcast Fit Mama Real Food Radio and the creator of Fit Mama Real Food's YOGA + STRENGTH on YouTube, where she shares quick and effective fitness yoga and strength training workouts.
Heather is a wife to Jacob and mom of 4 little kids, Hunter 7, Zoe 5, Nova 3 and Holland 1. She lives in the beautiful PNW. Gratitude, nourishing real-foods, movement and laughter are a must, every day.
The Importance of The Family Dinner Table
Growing up we always had dinner together at the kitchen table. I grew up with 3 brothers, which meant meals were never a calm and quiet event. We always complained about certain vegetables and could not wait for dessert.
I never appreciated the importance my parents placed on the family dinner table, but now as a mom myself, I am so thankful that it was a norm.
Now I have 4 little kids myself and the family dinner table is something I hold near and dear to my heart.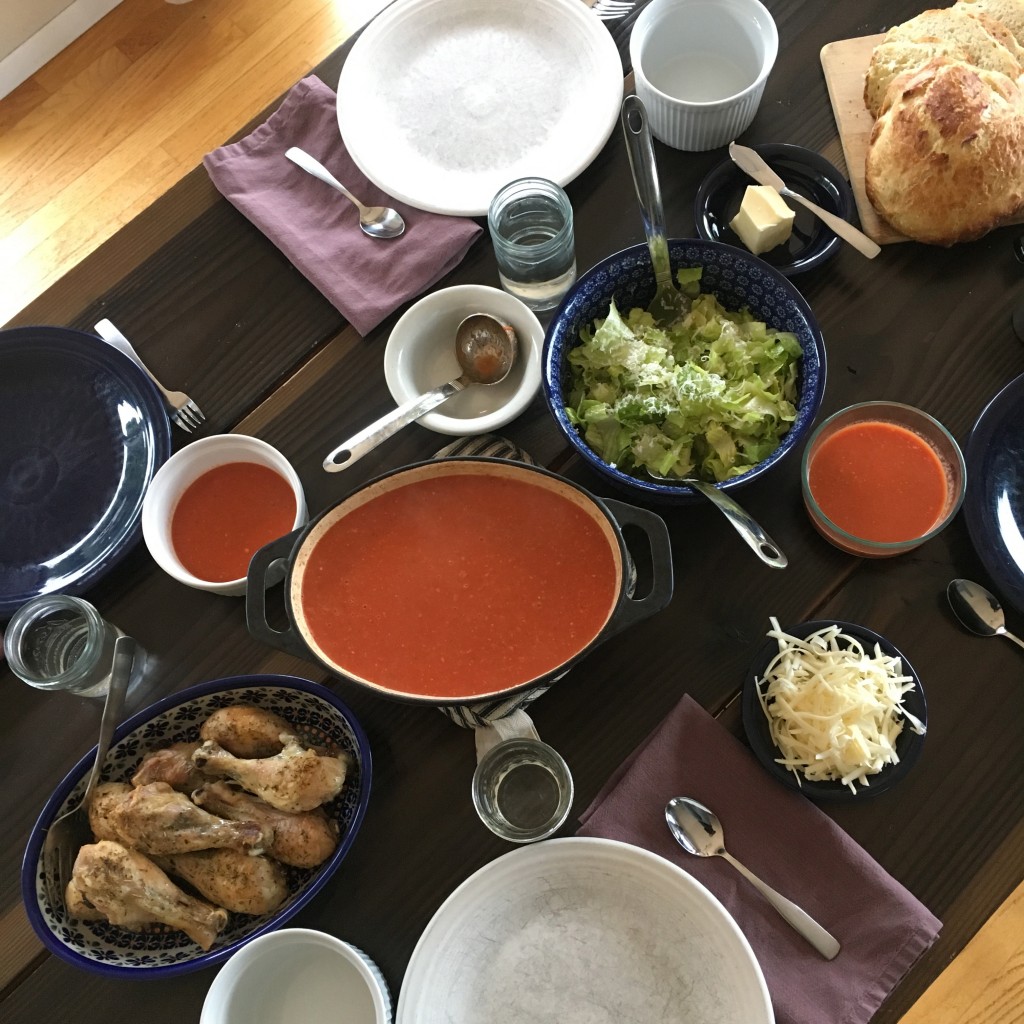 Truth be told, before having kids, my husband and I ate many dinners on the couch in front of the television. When our first baby was born, something switched and when he joined us for meals at 6 months, we cleared the clutter from our dining room table and began eating there.
We began connecting together in a different way. More conversations and less distractions.
And I was reminded of how deeply meaningful the family dinner table really was to me.
It's the space where we can slow down, savor a meal together and share about our day. We laugh. We joke. We try to keep our 4 little kids focused on their meal.
But most importantly, we have created the tradition of sitting together for dinner, that, hopefully, will continue through to our children (and their children).
A place where we are less focused on screens and more focused on the faces and hearts that surround the table.
A place where we focus on tasting the flavors of thoughtfully prepared meals that nourish our body and soul.
If the family dinner table is new to your family, just start with 1 meal a week. It doesn't have to be a strict rigid structure. Try it out and then continue to try. You may notice how much more connected you feel to one another. And how much more connected you become to your meal.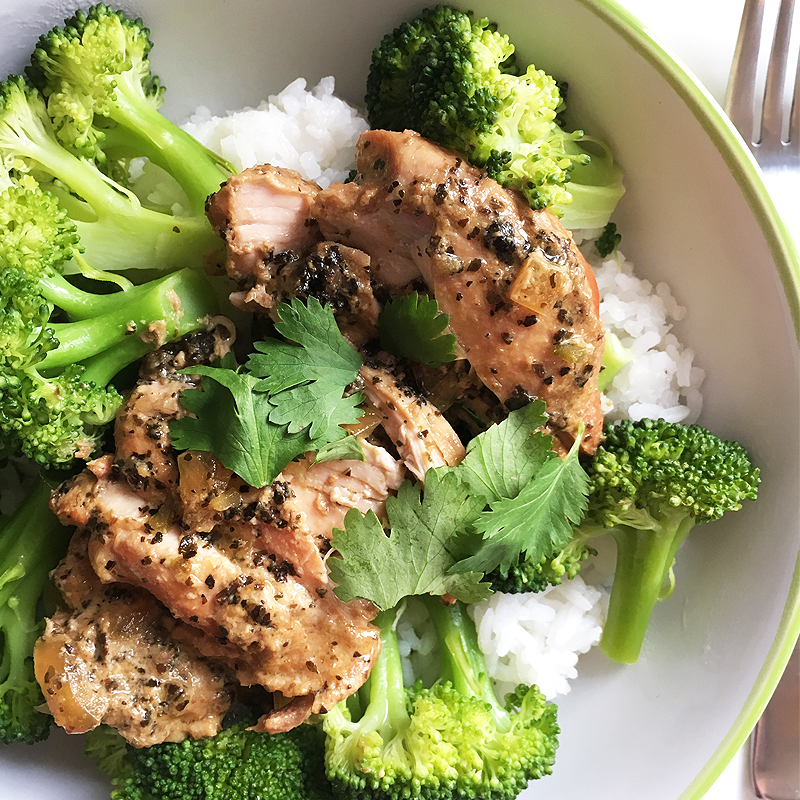 Here are 10 favorite family-friendly dinners that are on repeat at our family dinner tables.
Did you grow up with the tradition of the family dinner table? Is it something you place importance on?

PS: If you're looking for my favorite tip on how to encourage adventurous eaters, be sure to read this.
Next:
The Importance of a Family Cookbook