10 Cozy Gluten-Free Recipes From Around the World
Guest Blogger - Nov 04, '20 -
Cookbook Ideas
-
Guest Blog
-
Recipes

I'm Jas - an excellent eater and a decent cook but also an author, food photographer, recipe developer, a former anorexic, and current cheesecake addict. Cooking helps me link my Bosnian past to my American present.
The harvest has arrived and the tables are bent over delicious autumn dishes made with seasonal ingredients. When it gets colder, we look forward to cozy, warm meals.
But if you suffer from gluten intolerance, you will enjoy it a little differently in some cases. If you have to go without gluten, you can still cook most of your favorite dishes.
Many associate a gluten-free diet with avoiding everything that tastes particularly good. Some food is "accidentally" gluten-free and enjoyed regardless of dietary restrictions.
Explore the world through food
You don't need to cook the world all at once. Trying one new recipe a week (or month) will have a huge impact.
With naturally gluten-free foods, enjoying a cozy dinner invitation among friends is possible without great effort and promotes culinary creativity.
"What should I cook today?" Every cook asks himself this question now and then.
Let yourself be inspired: we have put together 10 cozy gluten-free dishes from around the world. Follow the links for the full recipe.
1. MEXICO - Two Bean Chili Con Carne
This classic Mexican Chili Con Carne made with ground beef, spices, and vegetables including onions, peppers, garlic, two kinds of beans, and corn, has a rich savory flavor that is comforting and filling.
2. LITHUANIA - Unstuffed Cabbage Rolls [Balandėliai Keptuvėje]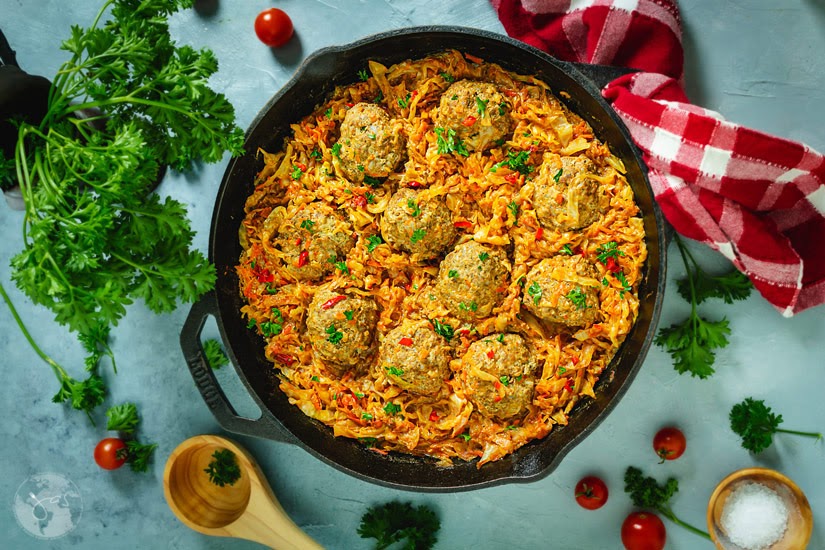 Unstuffed Cabbage Rolls, also known as lazy cabbage rolls, is a deconstructed version of the traditional Lithuanian balandeliai recipe. It has all the goodness and comfort of the original stuffed dish but requires less work!
You will love the one-pan-meal adaptation of this ultimate comfort food.
3. COLOMBIA - Chicken Stew [Sudado de Pollo]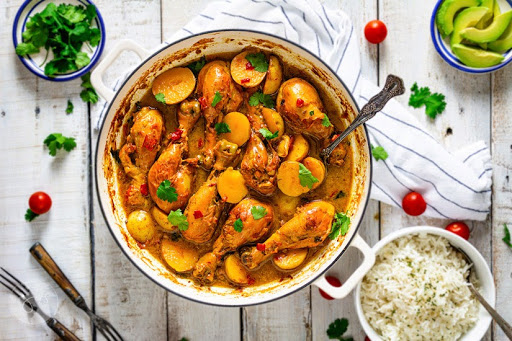 Fragrant and brimming with flavor, this classic Colombian Chicken Stew continues to please. Satisfy your comfort food cravings with this easy one-pot Sudado de Pollo meal of drumsticks, bell pepper, onions, and potatoes, simmered to tenderness in just minutes.
4. US and CANADA - Butternut Squash and Apple Soup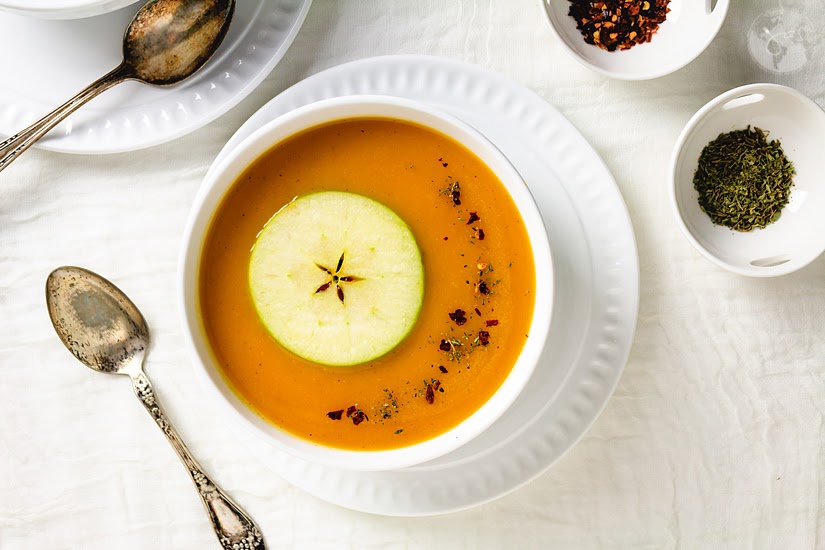 Ready for a healthy, easy, quick-cooking soup that is also delicious? This budget-friendly Butternut Squash and Apple Soup uses just a few simple ingredients for a hearty dish the whole family will love.
5. GREECE - Sheet Pan Herbed Chicken and Potatoes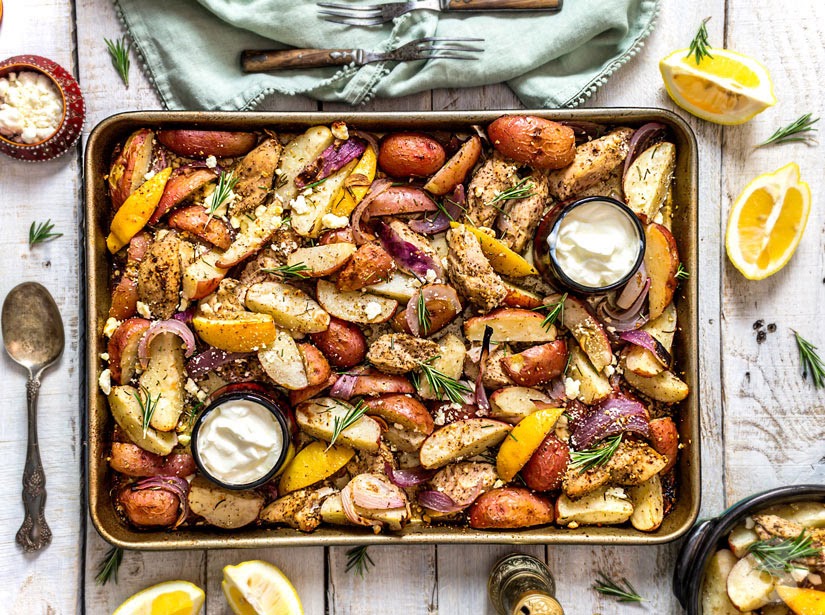 This Sheet Pan Mediterranean Herb Chicken and Potatoes dinner is super easy: cut all the ingredients, spread them on a baking sheet, and put them in the oven! Sprinkle with feta and rosemary for the final touch - done!
6. INDIA - Chicken Tikka Masala

Need a quick gluten-free recipe for a busy weeknight dinner? This better-than-take-out, one-pan Chicken Tikka Masala takes only 30 minutes from start to finish.
It pairs beautifully with rice, and its full flavor is guaranteed to be a hit with the entire family.
7. PERU - Chicken and Corn Chowder [Chupe De Pollo Y Maíz]

Craving chicken soup for the soul? This gluten-free chupe de pollo y maíz, Peruvian Chicken and Corn Chowder, is very comforting and nourishing. It is easy to make and cooks in about 30 minutes.
It's the perfect dish for rainy days, winter blues, and Christmas hangovers.
8. CHILE - Shepherd's Corn Pie [Pastel De Choclo]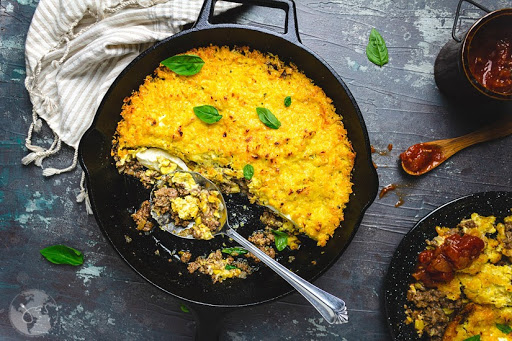 This Shepherd's Corn Pie packed with tasty ingredients, including a delicious blend of ground beef, onion, and hard-boiled eggs, has a sweet and delicious top layer of corn mixture.
Corn is a staple diet in all South American countries, and this casserole is among popular dishes. It's the perfect comfort dinner dish for early fall and beyond.
9. GERMANY - Skillet Gypsy Schnitzel [Zigeuner Schnitzel]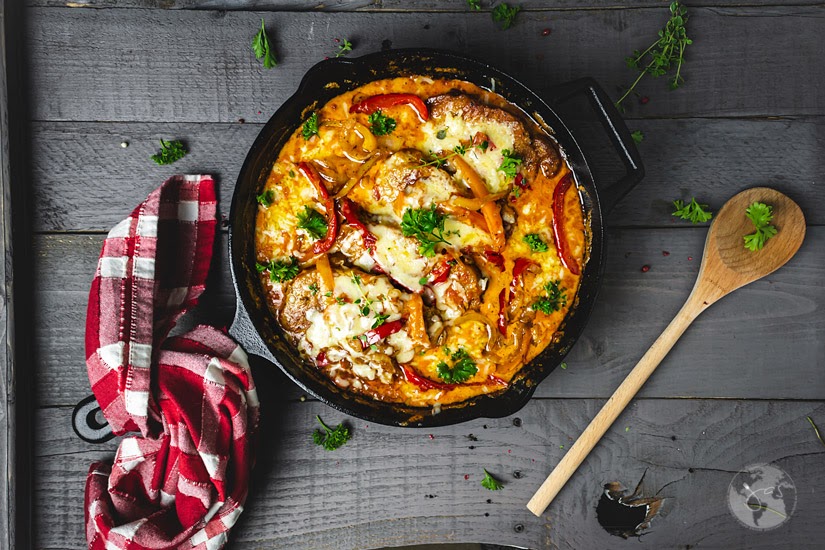 This delicious Gypsy Schnitzel Dinner recipe is a German skillet dinner made of pork schnitzel, veal, or chicken cutlets paired with onions and fresh peppers and then smothered in a creamy sauce.
It's sure to be a huge hit with the whole family!
10. BOSNIA - Cabbage Stew [Bosanski Lonac]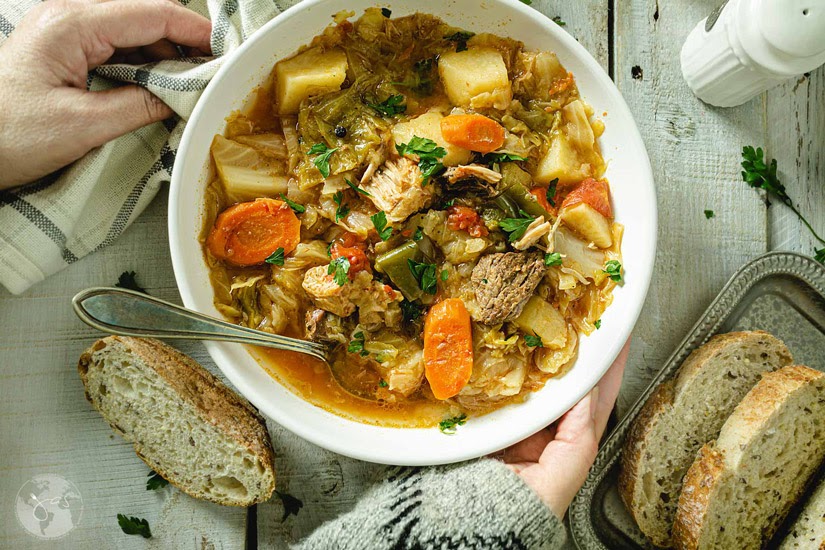 This delicious, belly-warming Bosnian Cabbage Stew recipe loaded with layers of chunky meat and vegetables is a no-stir "Set it and Forget it" kind of meal the whole family will love!
Savor every satisfying mouthful of this heart dish with its melt-in-your-mouth meat and fork-tender veggies, flavored modestly with herbs and spices.
Cooking Gluten-Free for Guests
Unfortunately, food allergies and intolerances are increasing steadily. It can not be ruled out that a guest who is affected by celiac may sit in a cozy group at the table.
When inviting, it is best to ask your guests whether they will have to go without certain dishes. So you can adjust the menu accordingly from the start.
It may not even be necessary to buy special ingredients in expensive bulk packs if they are only needed for this one occasion.
Start cooking the world today. Try new foods!
Follow along for more comforting dishes from around the world:
All that's Jas Blog
ATJ Instagram
ATJ Facebook
ATJ Pinterest
Next:
How To Create a Beautiful Thanksgiving Tablescape