Recipe of the Week | Baked Barbecue Apricot Chicken
Ashley - Nov 09, '22 -
Recipe of the Week
-
Recipes

Baked Barbecue Apricot Chicken from Debi Flovin
"I am a foodie and love to cook. This recipe reminds me of family meals gathered around the table - warm, satisfying and the flavors all meld together. Perfect for everyone's palette. Wonderful served with mashed potatoes and sautéed green beans!" - Debi F.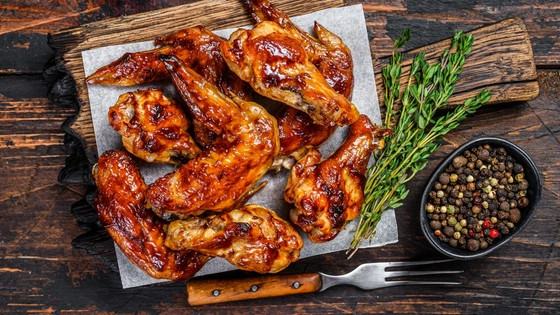 Ingredients
1 Tbsp olive oil
2 cloves garlic thinly sliced
1 28-oz can diced tomatoes, drained
1 cup Apricot Preserves (or more)
2 Tbsp Balsamic vinegar
2-1/2 tsp sea salt or kosher
1/2 tsp pepper
1 3-4 lb chicken cut up or whole chicken legs with thigh
Directions
Heat oven to 400 degrees.
Heat the oil in a saucepan over medium heat.
Add the garlic and cook for 1 minute and stir in the tomatoes, jam, vinegar, 1/2 of the salt and pepper. Simmer until thickened.
Rinse chicken and pat dry with paper towels.
Arrange the pieces in a 9 x 13 baking dish and season with the rest of the salt and pepper.
Pour the BBQ sauce over the chicken.
Bake at 400 1-1/2 hrs.
Yields
4 servings

Want us to feature your recipe on our blog and social media platforms? Click here!
Next:
3 Little-Known Benefits of Meal Planning