Recipe of the Week | Brownie Cheesecake
Guest Blogger - Sep 28, '21 -
Recipe of the Week
-
Recipes

Brownie Cheesecake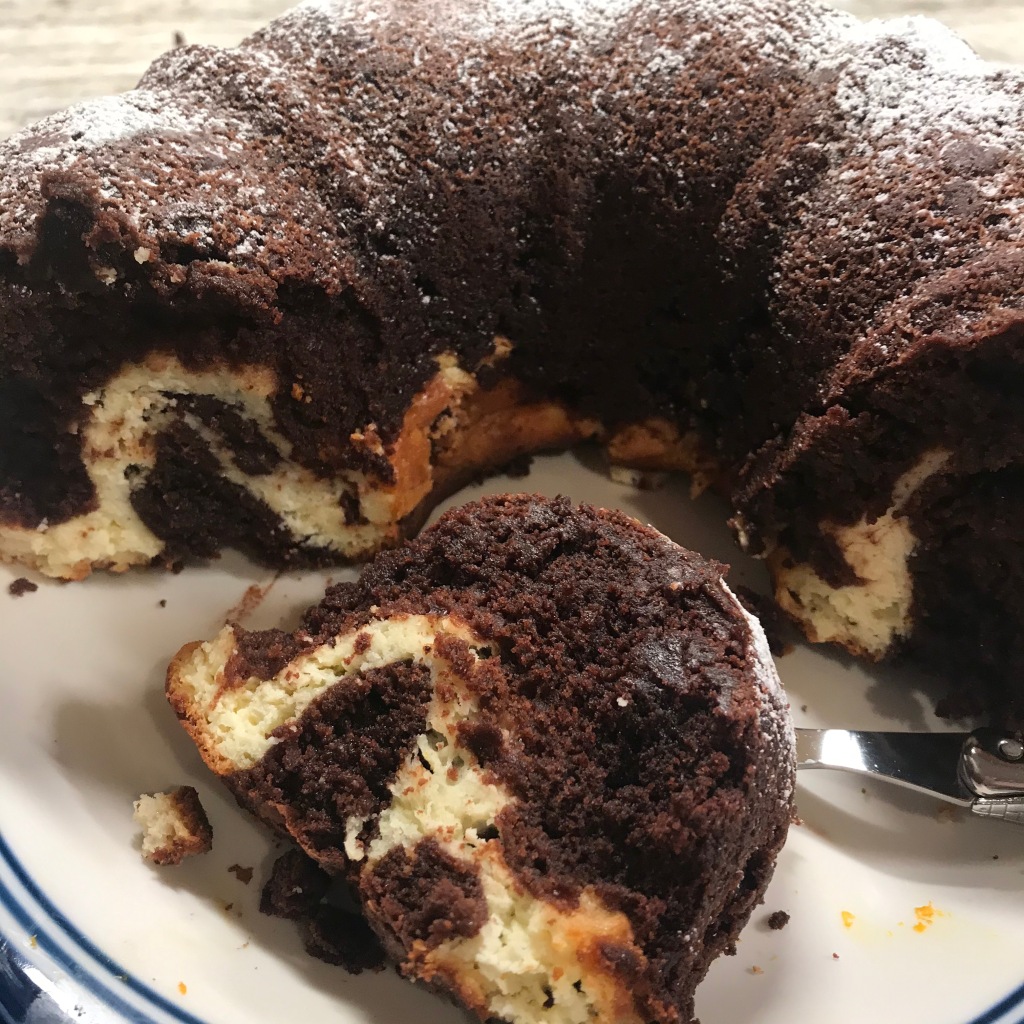 "My children love brownies and my husband loves cheesecake. One day I came up with the perfect solution - brownie cheesecake!" - Bernadette L.
Ingredients
A bundt pan
Powdered sugar
2 boxes of Ghirardelli Brownie Mix
2/3 cup of water
2/3 cup of neutral oil
12 ounces (336g) full-fat block cream cheese, softened to room temperature
3 large egg
1/4 cup (50g) granulated sugar
1/2 teaspoon pure vanilla extract
Flour and butter to prepare pan
Directions
Preheat the oven to 350°F and grease a 10-inch bundt pan that holds 12 cups of batter.

Prepare the 2 boxes of Ghirardelli Brownie Mix according to package directions and set aside.

Combine the cream cheese, egg, sugar and vanilla extract and set aside.

Pour half of the brownie mix into the bundt pan.

Gently spoon the cheesecake mix on top of the first layer of brownie mix (it will not be a smooth layer).

Gently pour the remaining brownie mix on top of the cheesecake layer, smoothing it so that most of the cheesecake mix is covered.

Bake for 55-65 minutes or until a toothpick inserted into the cake comes out clean with just a couple lightly moist crumbs. This is a large, heavy cake so don't be alarmed if it takes a little longer in your oven.

Once done, remove from the oven and allow to cool for 2 hours inside the pan. Then, invert the slightly cooled bundt cake onto a wire rack or serving dish.

Allow cake to cool completely, then refrigerate for 2 hours.

Dust with powder sugar, then slice and serve.
Yields
12 slices
Want us to feature your recipe on our blog and social media platforms? Click here!
Next:
8 Tips for Writing a Masterful Cookbook Description