Recipe of the Week | Touria's Cacao Cupcakes
Guest Blogger - Mar 31, '21 -
Recipe of the Week
-
Recipes

Touria's

Cacao Cupcakes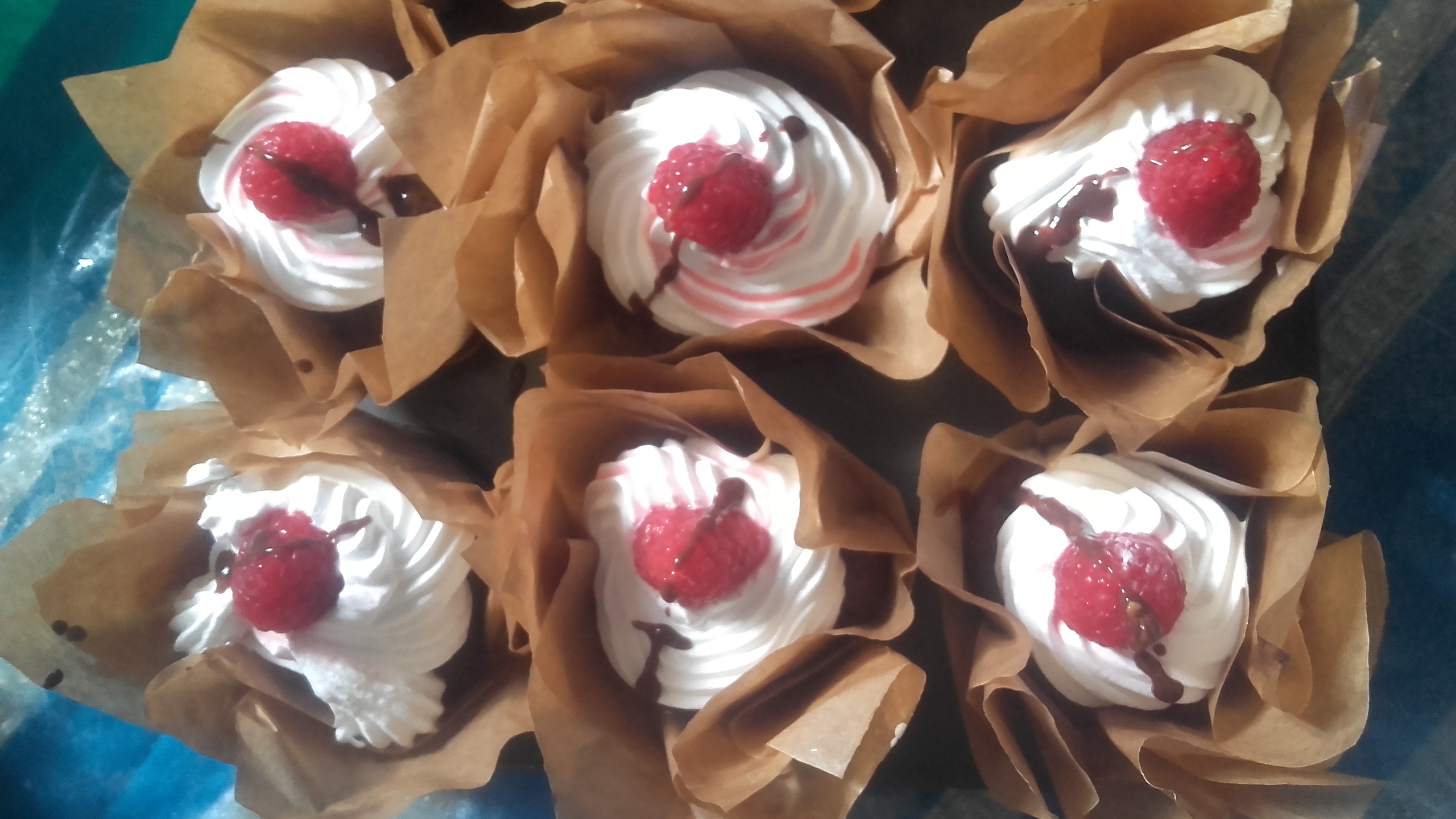 Ingredients
4 eggs
80 g sugar
Pinch of salt
1 tsp vanilla
1 Orange zest
60 cl vegetable oil
1 cup vanilla yoghurt
2/5 cups flour
60 g cacao powder
3 tsp baking powder
Orange juice
Directions
In a bowl, mix eggs, sugar, salt, and vanilla.

Add orange zest, vegetable oil, vanilla yoghurt, flour, cacao powder, and baking powder.

Bake in oven for 12 minutes.

Remove from oven. Pour orange juice on cupcake.

For garnish: Add raspberry and chocolate sauce. In a bowl, add 350 cl of cream, juice of 2 1/2 lemons, and 140 g icing sugar. Mix to form icing.
Want us to feature your recipe on our blog and social media platforms? Click here!
Next:
How to Create a Team Cookbook