Sweet and Sour Salad Recipe
Ashley - Jul 13, '20 -
Recipe of the Week
-
Recipes

Ashley hails from a long line of vinegar-loving folks. If you fall into that category, you're sure to love her dad's Sweet and Sour Salad recipe!
Sweet and Sour Salad
1 can – Cut Green Beans (Drained)
1 can – Shoepeg Corn (Drained
1 can – Le Seur Peas (Drained)
Dice and combine with the above:
1 Small Onion – Chopped
4 Stalks Celery – Chopped
1 Green Bell Pepper – Chopped
Combine and pour over the above mixture:
¼ cup olive oil
½ cup white vinegar
¾ cup white sugar
1 ½ teaspoon salt
1 tablespoon water

Refrigerate overnight!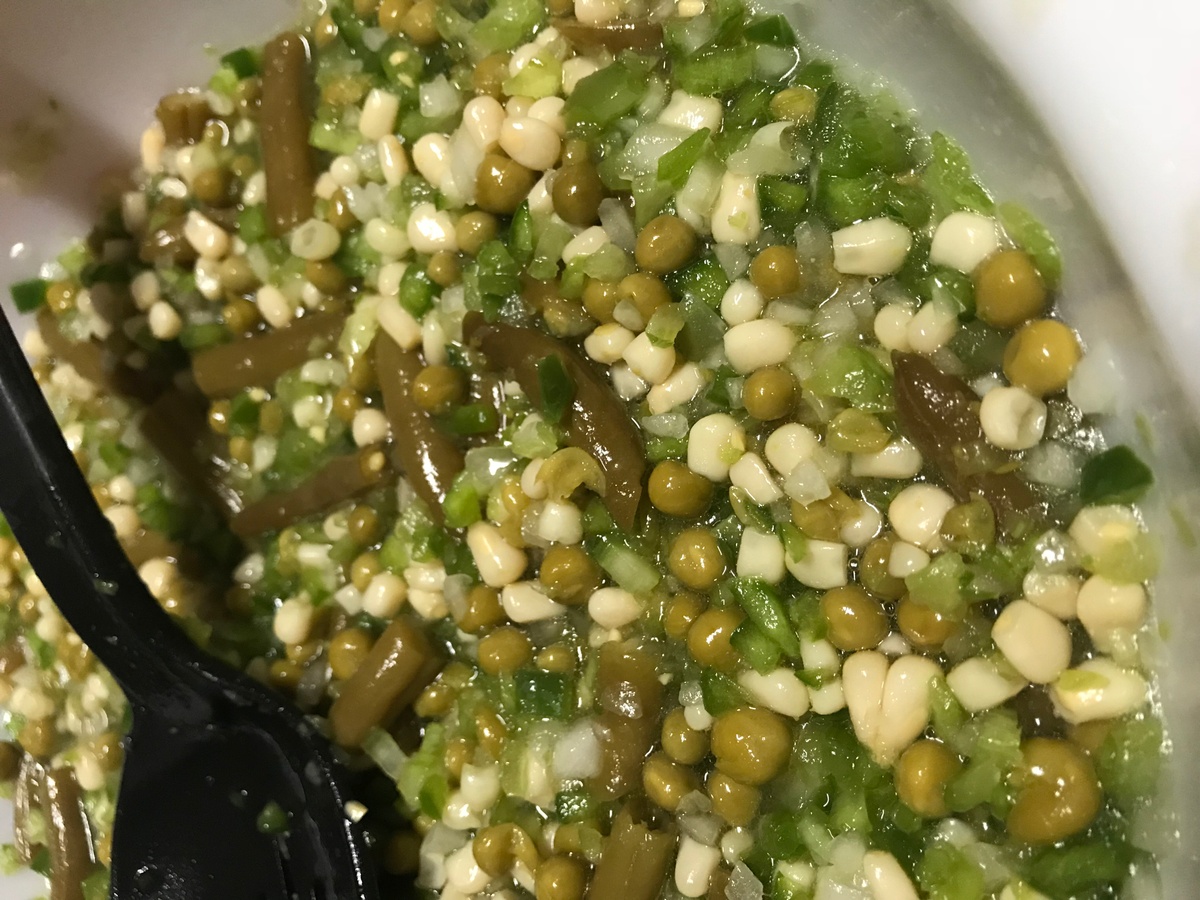 Hope you enjoy!

XOXO,
Ashley 💕
Submit your recipe to be featured as "Recipe of the Week"
Next:
Eric's Pimento Cheese