2017 - Year in Review
Caroline - Dec 14, '17

It's fun to look back on the year to see all of the changes that have happened. This year has been a great one at CreateMyCookbook- full of new features and big improvements in our customers' overall experience. Here's just a few of the things that are new in 2017
WeTypeIt
Getting your recipes into your cookbook is now easier than ever with our new typing service WeTypeIt. Upload photos of your recipe cards and we'll type them up for you.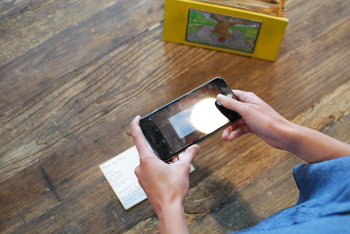 New Recipe Layouts
You wanted more page layout options, and we listened! We added about 6 new recipe layouts to help you fit longer recipes and have more options with numbered directions steps.
Auto-Arrange
Organizing the pages of your book is a cinch now with the new "Auto-Arrange" function. If your recipes are labeled with categories and you've got corresponding section dividers, you can alphabetize your recipe pages in one click.
Import Photos From Facebook
You can now import photos directly from your Facebook account into your cookbook! No more downloading and uploading. Just link your accounts and you can see photos you're tagged in right in the designer.
Captioned Photo Pages
We added more photo layout options too- now you can add captions to your photos.
Premium Images from iStock
We've also added access to millions of premium images right in the designer. Search for the type of picture you want and add it right to your book.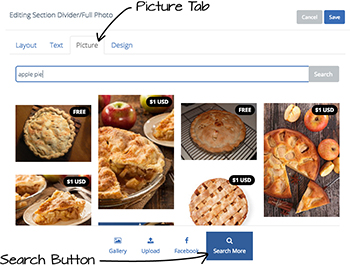 Gift Wrapping
Giving a cookbook as a gift for a holiday or special occasion? We now offer gift wrap! Add a message and send your cookbook right to the recipient.
Referral Program
We know you love showing your cookbook to friends and family, now you can make it count with our referral program. Right now we're offering $5 off for your friends when you share your invite code, and $5 off for you once they place their first order!
Thank You!
We couldn't have done all of this without feedback and suggestions from our customers. Feel free to drop us a line if there is something you want to see in 2018. We're always open to new ideas!
Next:
Fundraising with CreateMyCookbook