5 Air Fryer Recipes That Will Make You Want to Eat More Veggies
Guest Blogger - Jun 07, '21 -
Cookbook Ideas
-
Recipes

Hi, I'm Jamie. I am a nurse turned blogger and author. Finding ways to cook food that tastes great, has a healthier twist and doesn't take a lot of time was easy with the air fryer. I love to share my passion for air frying with others!
Air fryers can do much more than cook frozen foods. If you have not tried cooking fresh vegetables in your air fryer you are missing out on a treat. These five air fryer recipes will make you want to eat so many more veggies you just might plant your own garden!
BREAK OUT OF YOUR VEGETABLE ROUTINE
I will admit I am a somewhat picky eater. There are quite a few vegetables on my do-not-eat list. Much of my adult life has been spent in the pursuit of making healthier choices in the food realm.
Vegetables are healthy and lower in calories than many other foods. The problem was that I was sick of eating the veggies I liked. I was stuck deep in a rut. Breaking out of my traditional vegetable side dishes was not easy until I bought my first air fryer.
A whole new world of vegetables opened up to me when I started air frying veggies. I fell in love with the way the air fryer cooked many of my favorite vegetables.
Try something new. These air fryer vegetable recipes will not disappoint.
1.
AIR FRYER ZUCCHINI FRIES

Skip the French Fries and make these lightly breaded Air Fryer Zucchini Fries. Summertime is prime time for zucchini. Gardens will soon be overflowing with this nutritious green squash. Stop by the local farmer's market and pick some up because you will love turning them into a healthier "fry" and pairing them with your favorite dipping sauce.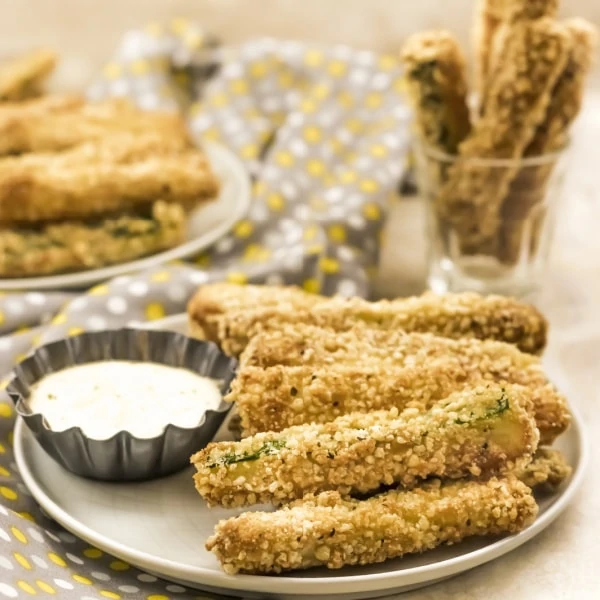 2.
AIR FRYER EGGPLANT CHIPS

Many people have never tried eggplant. It is rarely seen on restaurant menus. I assure you once you try Air Fryer Eggplant Chips, you will be purchasing this fiber filled vegetable often. Eggplant is packed with healthy nutrients and has a lovely mild flavor. Munching on air fried eggplant chips is a guilt-free endeavor.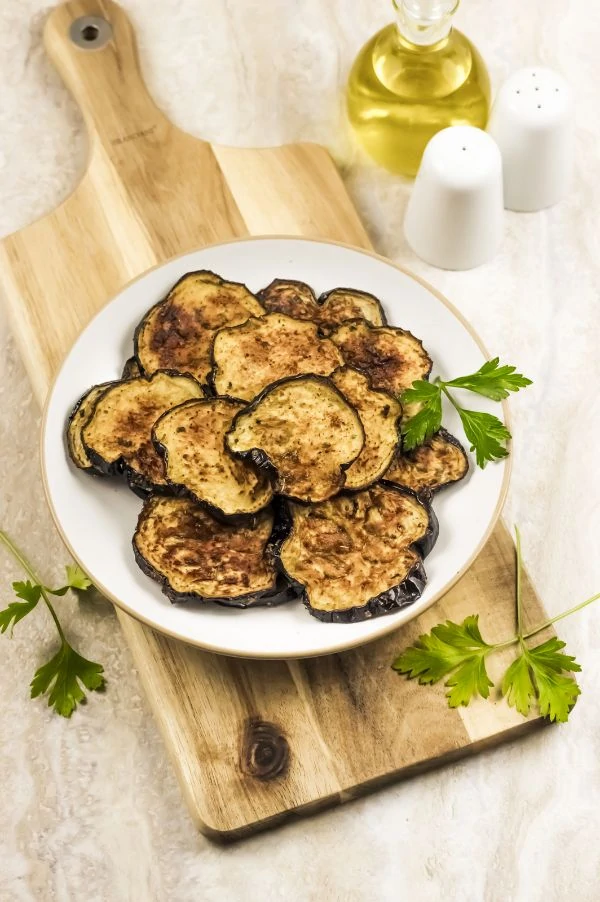 3. AIR FRYER RADISHES
If you are looking for a substitute for fried potatoes, look no further than these Air Fryer Radishes. I was shocked to find the spicy kick of the raw radish was greatly reduced after air frying. This root vegetable was tamed into a flavorful "fried" veggie that the whole family enjoyed. The best part is that you don't have to waste any time peeling off the skin. It cooks up perfectly.

4. AIR FRYER OKRA
Okra can grow out of control in a thriving garden in the summer. You may run out of ideas for how to eat them all up. Air Fryer Okra is a great option. The okra ends up nice and crunchy without any breading at all. This is an extremely healthy way to prepare fresh okra. If you want to make these when okra is not in season the recipe will also work with frozen okra.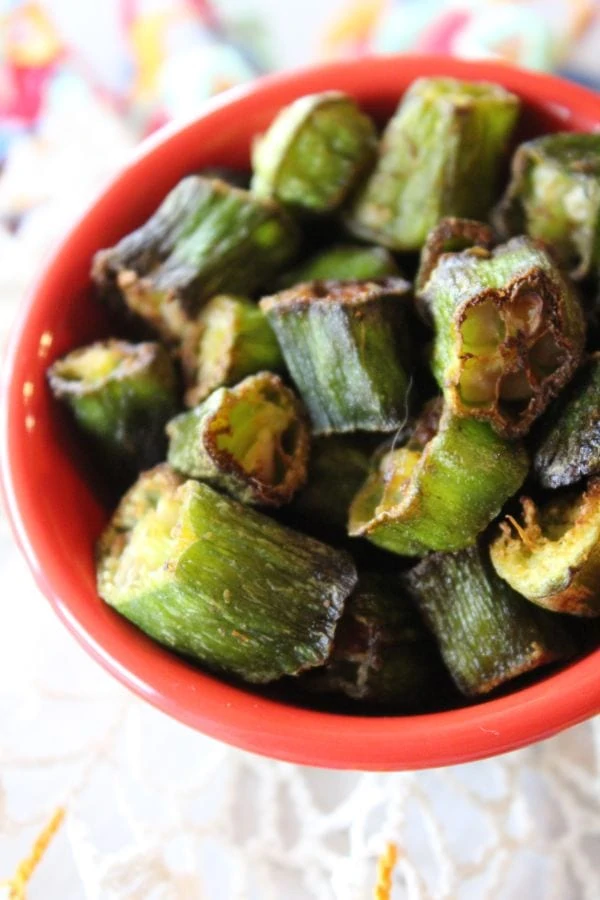 5. AIR FRYER BRUSSELS SPROUTS
Do not wait until you go out to a nice dinner to eat Brussels Sprouts. This leaf vegetable is high in antioxidants and many other vitamins and minerals. Air Fryer Brussels Sprouts turn tender and crispy after their time in the air fryer basket. There will not be any leftovers after you taste this side dish.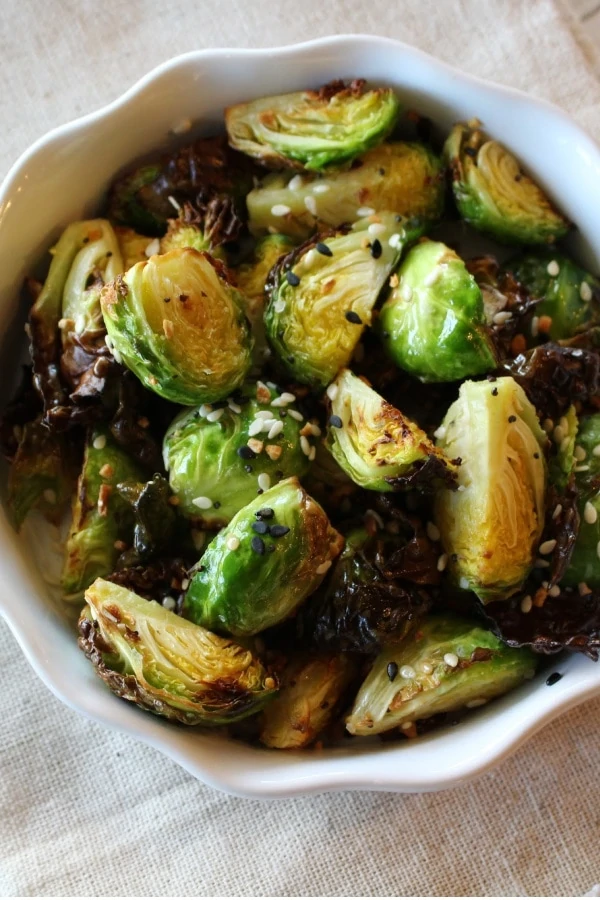 TRY SOMETHING NEW TODAY
Air frying vegetables is easy. Most can be cooked with a misting of olive oil and some basic seasonings. Set your air fryer to 350°F and keep a close eye on the vegetable. You can always add more time, but you cannot fix burnt food!
When the veggie reaches a level of tenderness and crispness that you like, remove the food from the basket and enjoy!
Do not be afraid to experiment with your vegetables and your air fryer. You can always stop by my blog, Life is Sweeter by Design, for more air frying inspiration. I post new air fryer recipes regularly!
Next:
How to Write the Best Cookbook for Students