5 Ways to Spice up Your Family Recipes
Guest Blogger - Oct 15, '19 -
Cookbook Ideas
-
Guest Blog
-
Recipes

We're pleased to introduce our guest blogger this week: Gabrielle Tenney! Gabrielle works with Savvy & Well, a seasoning company.
5 Ways to Spice up Your Family Recipes
We eat everyday, 3 times a day. It's crazy to think about… but how do we manage to do it in a way that keeps us healthy and sane, while eating what we actually enjoy? In my years working in professional kitchens, I've learned that a prep list was vital to manage the chaos involved with cooking for hundreds of others. Now, I can translate this idea into the comfort of my kitchen when preparing for the week ahead. The idea of taking some time on the weekend to write out what we want to eat for breakfast, lunch and dinner for the days to come, keeps us from eating out all the time. Especially with our little family, it helps us stay healthy, organized and connected since we can talk about what events are coming up during the week and when we will be eating together.
Herbs and spices help me add lots of flavor to my daily meals without adding unnecessary amounts of salt and sugar, something we get plenty of when eating out. The seasonings and ecookbooks help make meal planning easier and we are going to share some recipe ideas from our Taco Addict eCookbook that are great for weekly dinners. Making double portions of certain things like lasagna and Chicken Tortilla Soup for example, makes it easy to freeze the second batch for a busy week when you can't manage (or when you want to avoid) a run to the store.
Breakfast usually consists of a tall glass of room temperature water with lime juice to start, sometimes a morning tonic shot of blended turmeric, ginger, lime and honey, chopped fruit of choice or frozen fruit blended into a smoothie, smoothie bowl or scrambled eggs on toast, depending on our mood. Fruit is the best thing to eat when you wake up but sometimes you're in the mood for some eggs. Lunch can be tackled by tossing dinner leftovers into tupperware ready to take to work or school. You may have to go get something from the store towards the end of the week. Take advantage of the trip so you can lounge at home on the weekend, and not have to leave if you don't want to while still making something tasty since you planned ahead and have a well stocked pantry. Take the time to make a shopping list, grocery shop and get ahead for the weeks meals. Use this Weekly Meal Plan as a guide. I hope it helps you save some time and effort during your week so you can spend more time doing things you want to do, like spending time on projects you love or for more quality family time.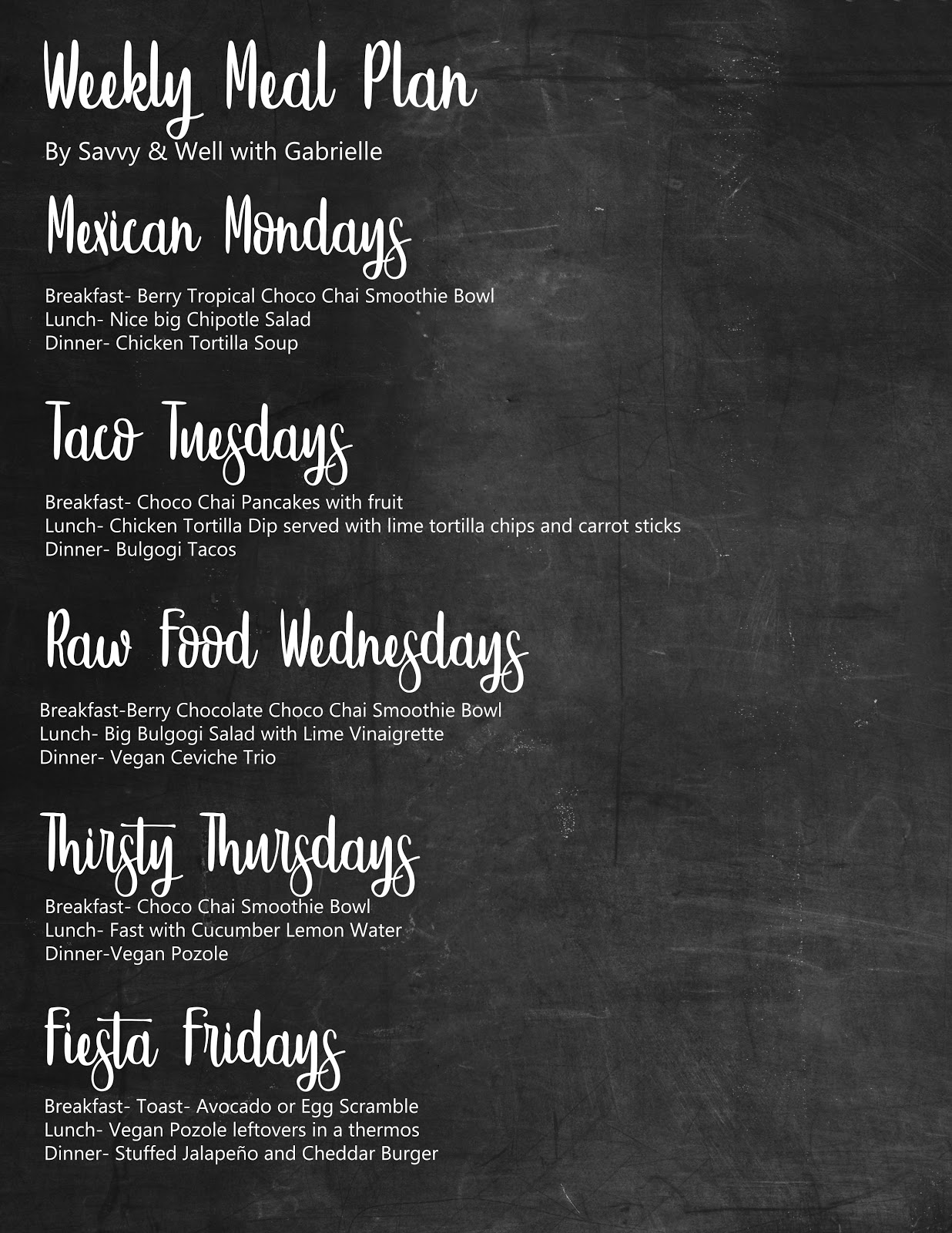 5 Ways to Spice Up Your Family Recipes
1. Add Choco Chai to Your Breakfast Favorites
Add flavors like cardamom, ginger and cinnamon Freeze fruit that is in season and save for future smoothies and smoothie bowls. Finding good deals on frozen organic fruit also help out when making these recipes and defrosting them for putting on pancakes. Delicious since the juice makes like a sauce that gets soaked up into the pancakes. Yum! Plus, get ahead by freezing extra for another days breakfast. They are surprisingly still delicious.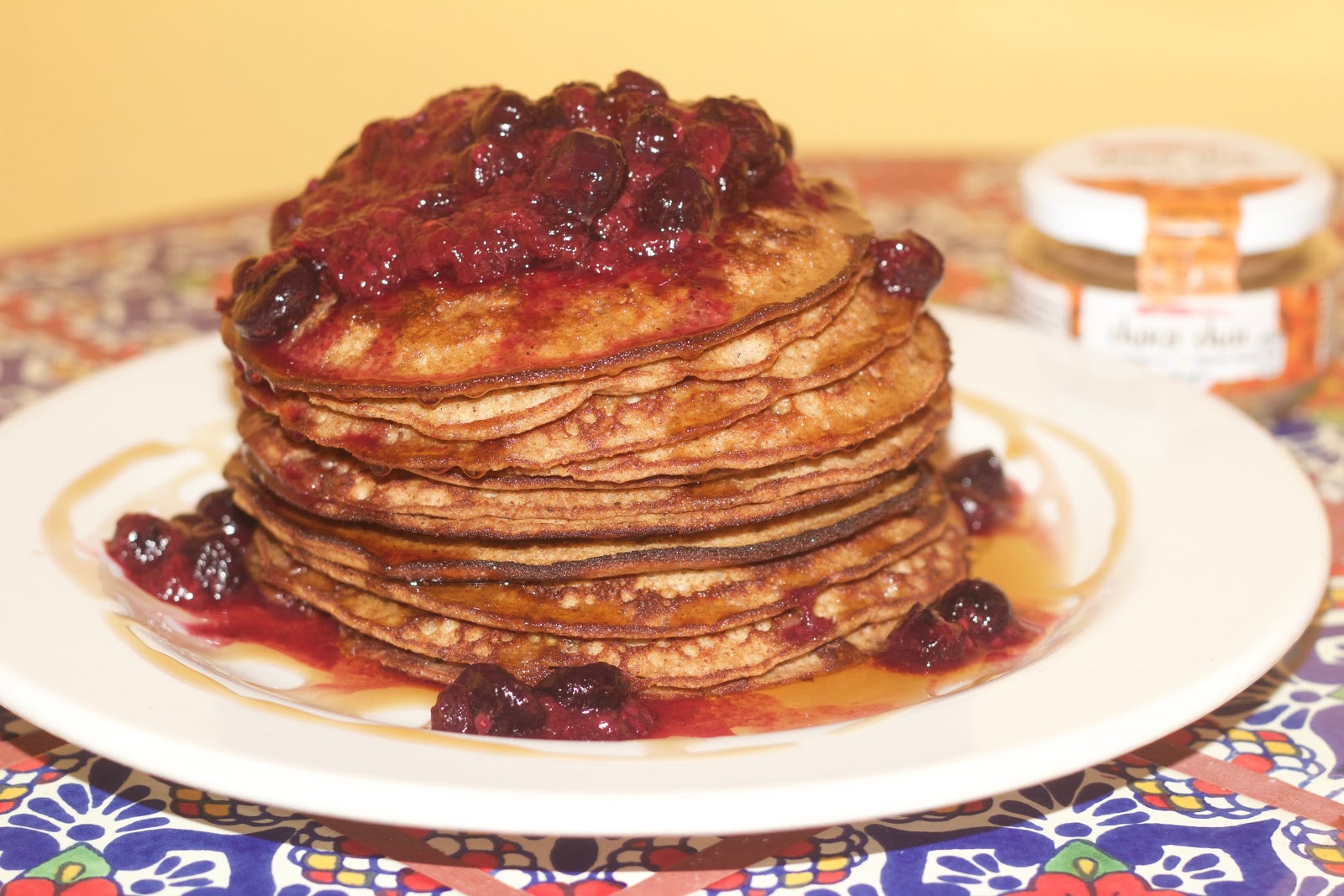 2. Try Mojo Cítrico in a Vinaigrette for Salads
Make a super quick and delicious vinaigrette by combining the juice of a lime, a tsp of Mojo Cítrico, olive oil and salt or mil usos seasonings. Add orange juice and use as a base for a ceviche salad. Mojo adds cumin, coriander, onion, garlic, black pepper and hibiscus flower for acidity. Since our classic collection don't contain salt we included the seasoning salt mil usos, meaning 1,000 uses, that balances flavors with 5 ingredients. Throw together a homemade Chipotle Style Salad with what greens you have in the fridge, chopped veggies or leftovers from another days dinner and you have a perfect to-go lunch.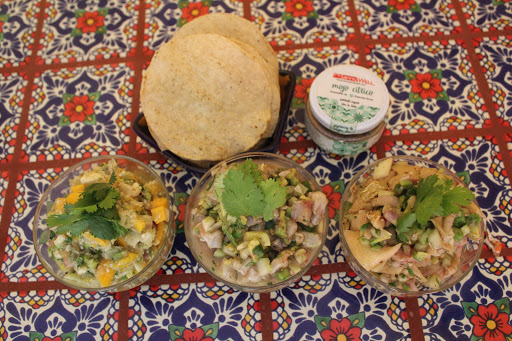 This recipe is found in our Taco Addict ecookbook and it is inspired by a sauce made for royalty: Chocolate Mole Oaxaqueño. Our Bulgogi tacos are a tasty Korean favorite with a Mexican twist using Mole Oaxaqueño Seasoning in the steak marinade. Keep it deliciously plant based by using mushrooms and vegetable medleys.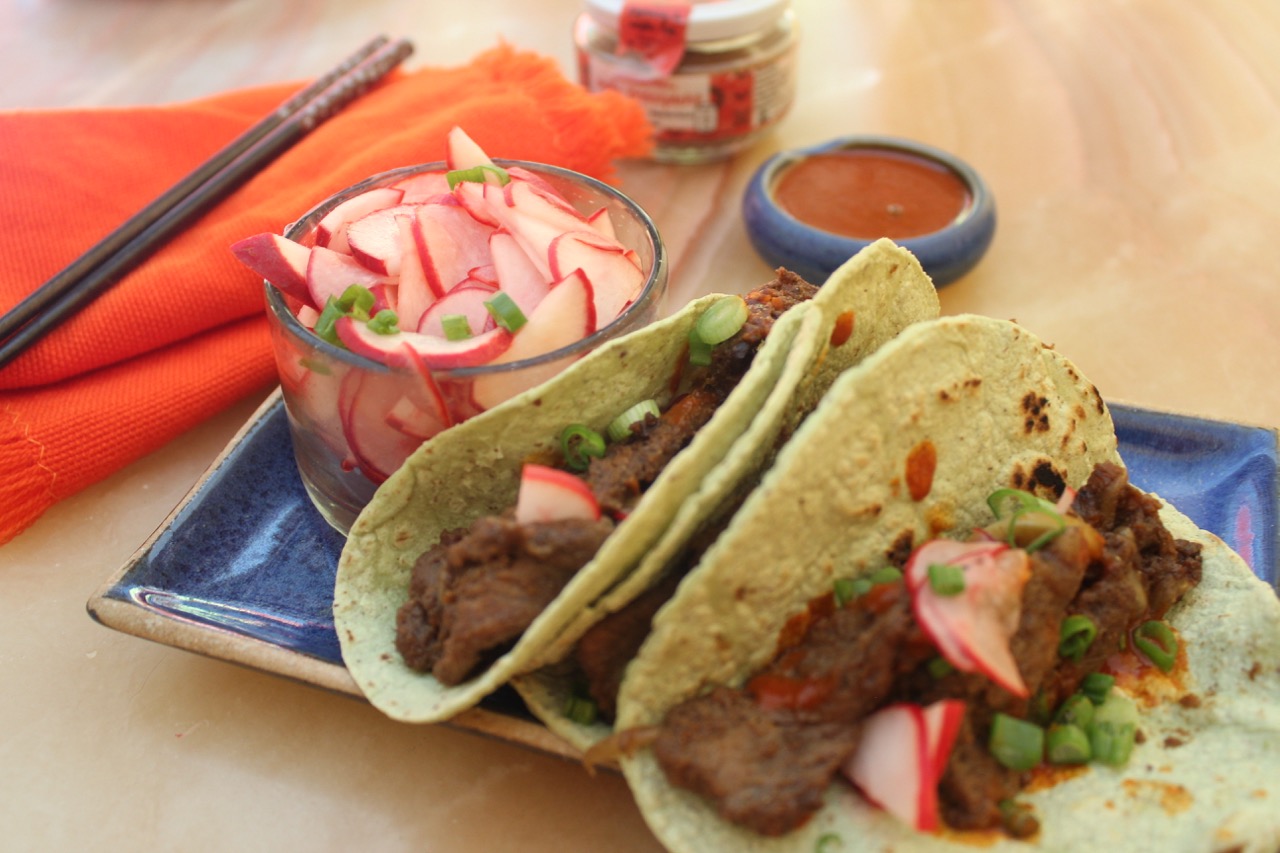 4. Make Vegan Twists to Classic Favorites like with this Spin on Pozole Made More Exciting with Al Pastor
Try making double batches of soup, freeze the extra portions for another day and save yourself some time and effort by meal prepping and planning ahead for those inevitable busy days and hungry mouths. Click the link for a Vegan Pozole Recipe, chicken tortilla soup recipe and find more inspiration on our blog. Make chicken tortilla dip blending leftover chicken tortilla soup with extra cream cheese and a bit more regular cheese until dip consistency, season if necessary.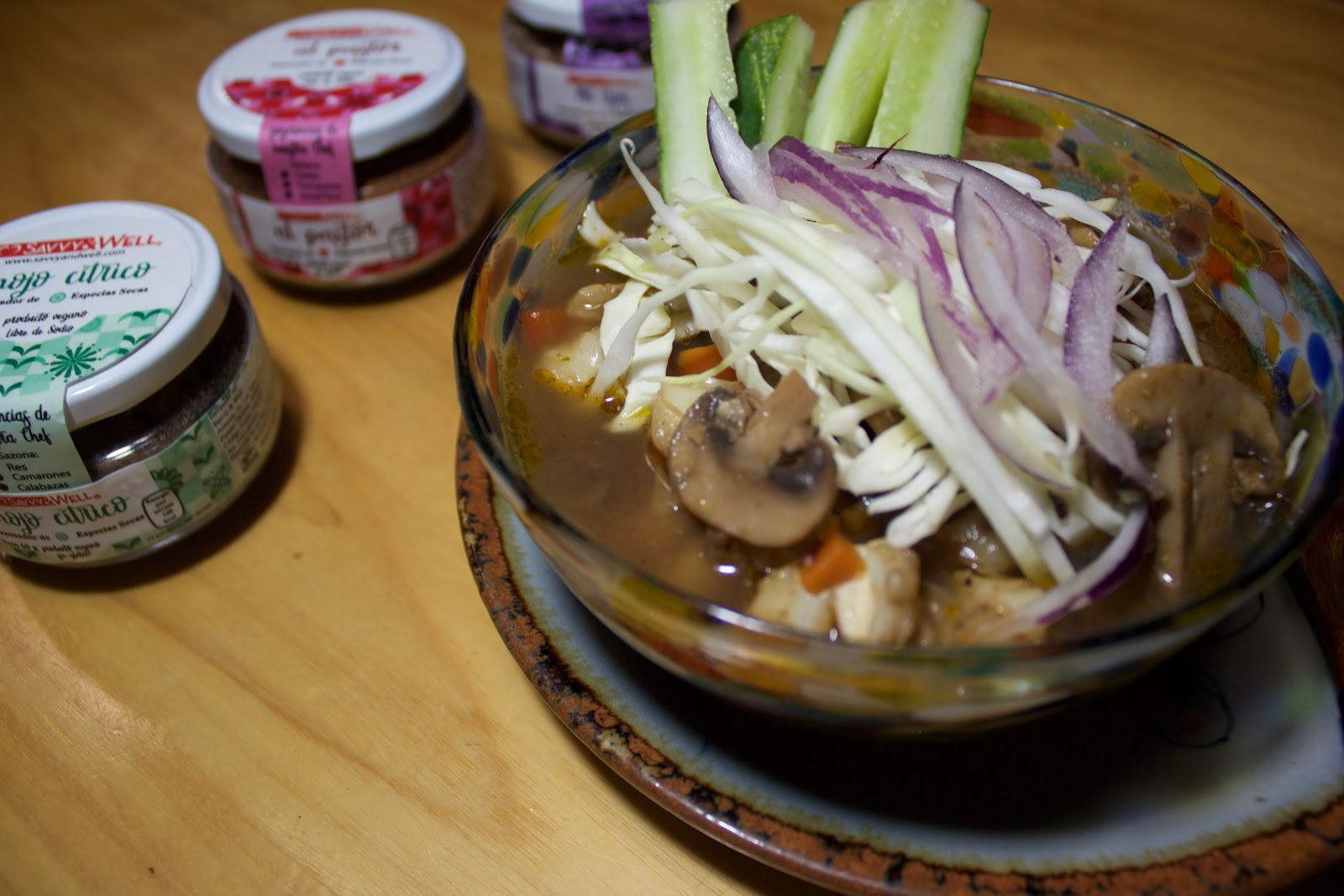 5. Balance a Burger Night with Mil Usos
Burger night! You've been good all week. It is time to treat yourself for all of your hard work with this incredible recipe for Stuffed Jalapeño and Cheddar Burger. Use the leftover burger ingredients like cheese and jalapeños for an incredibly delicious bagel on a lazy Saturday. Save extra burger meat and make a quick pasta on the weekend. Mil usos balances flavors with its' 5 ingredients: shiitake mushroom powder, hibiscus flower powder, unrefined muscovado sugar, salt and black pepper powder. Great on grilled veggies and meats.
Don't forget your spices! You can find our seasonings directly on our website and on our Amazon Storefront. We deliver to the USA, Canada and if you are Mexico shop here. Our Classic Collection has flavors including Al Pastor, Mojo Cítrico and Mole Oaxaqueño made with fresh herbs and spices. Our blends are free of gluten, preservatives, salt (except for Mil Usos) and vegan. We make them with love here in Puerto Vallarta, Mexico and send them directly to your door. They are the perfect gift for those who love to cook. Our 4 and 8 packs come with eCookbooks for recipes and inspiration when cooking with out spice blends. We hope you enjoy our blends and our recipes as much as we enjoy creating them.
Have a great week! Keep in touch on our Facebook, Instagram and Youtube!
Gabrielle,
Savvy & Well
P.S. Who is Gabrielle? Find out in this video where we show you a day in the life of an owner of a spice company living in the beautiful coast of Puerto Vallarta, Mexico.
Next:
Mack Eplen's Best Kept Secrets