Recipe of the Week | Autumn Wild Rice with Pecans
Guest Blogger - Nov 15, '21 -
Recipe of the Week
-
Recipes

Autumn Wild Rice with Pecans

by Chef

Sallie Lardy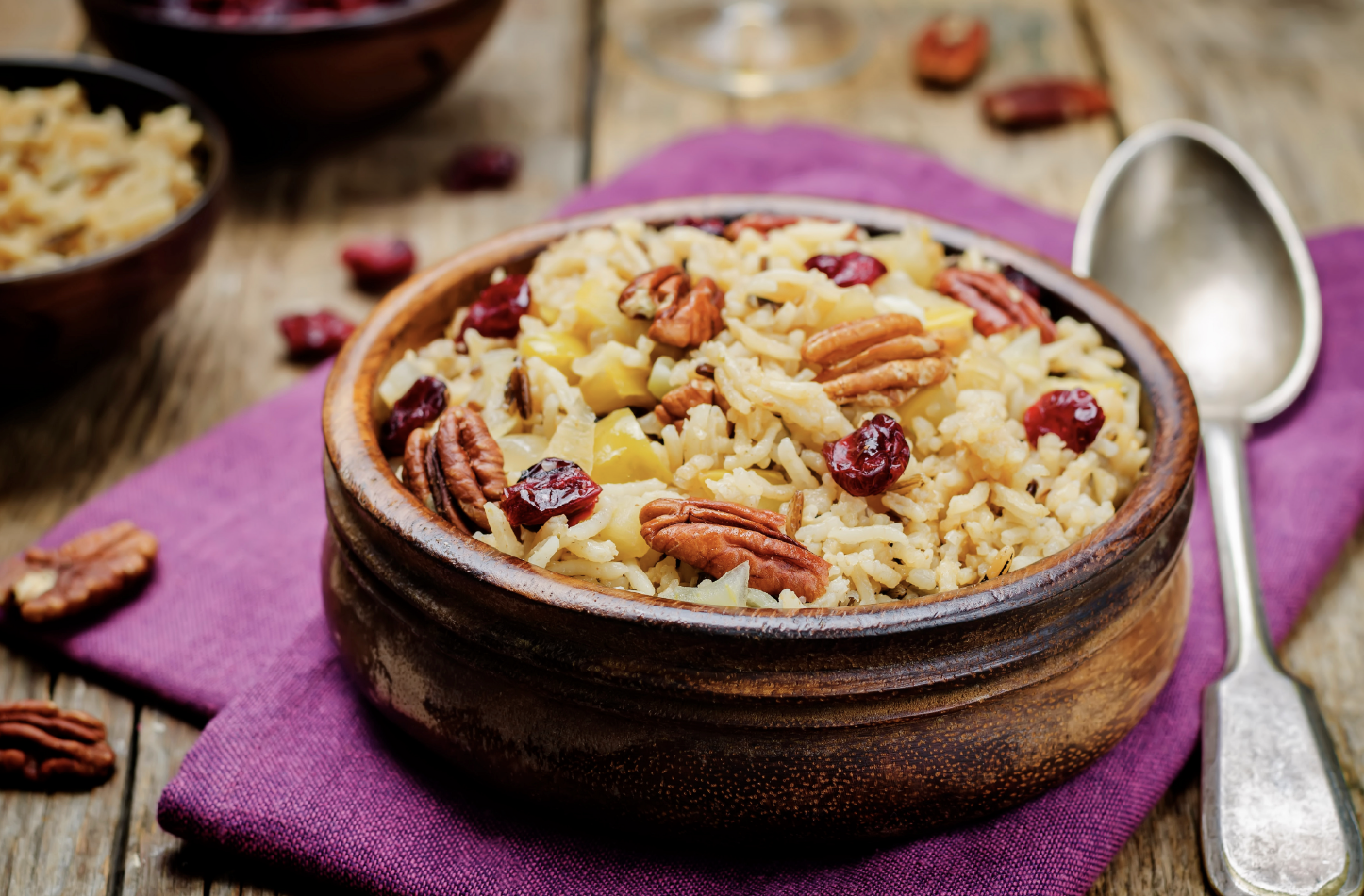 "As a private chef, I'm always looking for ways to change up a menu and make things interesting. This side dish marries classic flavors in a fresh way. Crunchy, buttery pecans, savory herbs and vegetables with just a hint of sweetness from the maple syrup and fresh grapes make this side dish an instant favorite to accompany poultry or pork." - Chef Sallie
Ingredients
3 Cups chicken broth
1 Cup wild rice
1/2 tsp salt
2 Tbs butter
1/4 Cup finely diced onion
1/4 Cup finely diced carrots
1 tsp fresh thyme leaves
1 tsp fresh rosemary, minced
1/4 Cup chopped pecans
1/2 Cup red grapes, quartered
1 Tbs maple syrup
Fresh grated nutmeg, for garnish
Fresh Parsley, finely chopped, for garnish
Directions
Rinse rice well and drain.

Bring chicken broth, wild rice and salt to a boil. Reduce heat and simmer for 30-45 minutes, until liquid is absorbed and rice is tender. Cover and set aside.

In a skillet over medium heat, add butter, onion and carrots. Cook about 3-5 minutes, until vegetables are tender.

Add thyme, rosemary and pecans, and cook another 5 minutes, until pecans are toasty and fragrant. Remove from heat.

Stir in rice, add maple syrup and adjust salt to taste.

Serve topped with fresh grated nutmeg and chopped parsley.
Yields
8-10 servings

(Add this recipe to my CreateMyCookbook recipe box.)
Interested in seeing more of Sallie's recipes? Check out her cookbook Playing with Fire on sale now!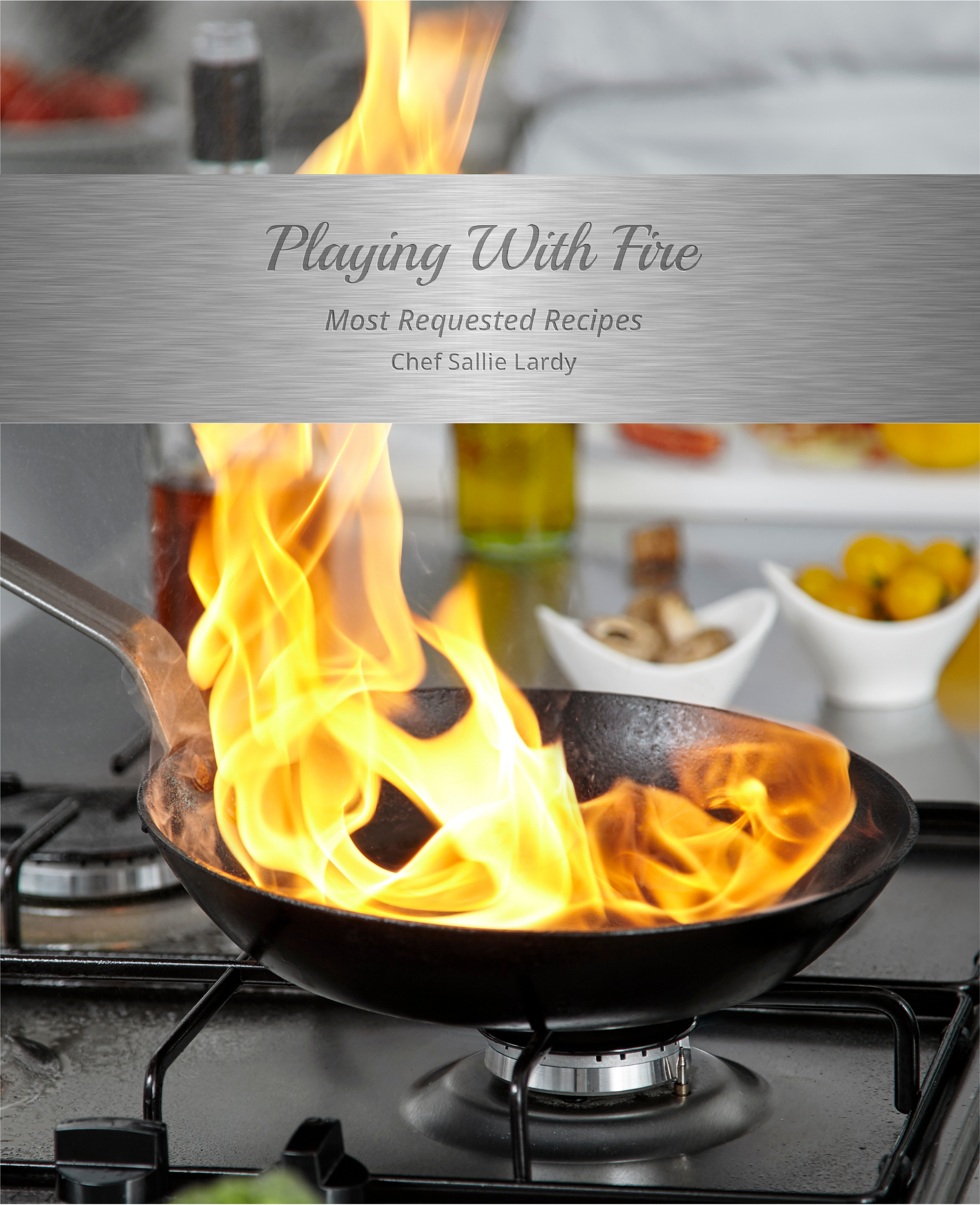 Playing with Fire - A collection of recipes requested from present and previous clients, as well as friends and family. These recipes are simple enough for the kitchen novice and flexible enough for the seasoned cook to adapt and make their own. The Hardback Casebound binding is a classic book style that you would find in any bookstore. The recipes are printed on glossy paper and the cover is spill resistant. The eCookbook is an electronic version that you can take anywhere with you on your portable devices." - Chef Sallie
Want us to feature your recipe on our blog and social media platforms? Click here!
Next:
CreateMyCookbook x Mamma Mangia