Branding Your Business Cookbook
Ashley - Jul 30, '20 -
Branding
-
Corporate
-
Publisher's Corner

Company cookbooks are extremely popular these days. And we here at CreateMyCookbook have made it easier than ever to build a cookbook for your entire team. But it's not enough to just slap together some recipes and send them out. A company cookbook should actually represent your brand and should make your employees proud to own. So let's talk about how you can make that happen!
Use your brand colors.
Your brand colors are often the first thing people think of when thinking about your brand! Be sure to use your colors on the cover and spine!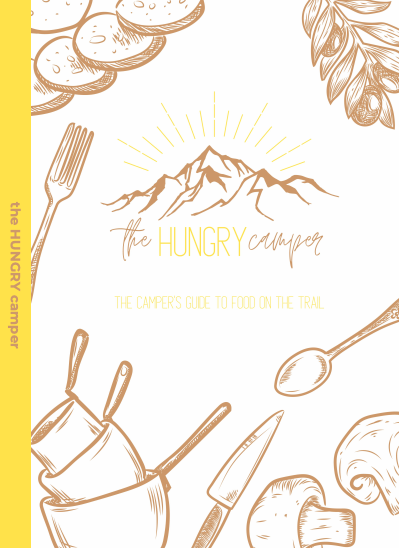 Add your logo.
Be sure to incorporate your brand logo throughout your book! You can add your logo to the cover, story pages, or even the section dividers.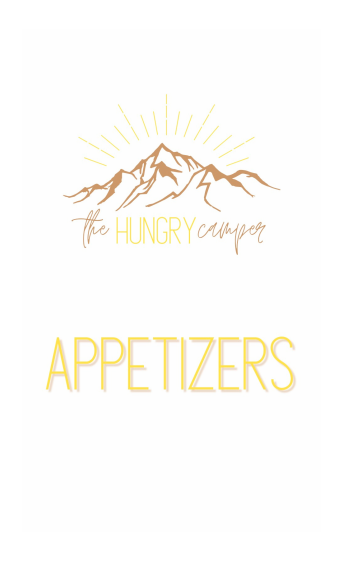 Add a story page or two about your brand.
Your brand has a story! Share that story with your readers by adding story pages to your cookbook. BONUS TIP: Add a letter from the CEO or owner. This is a great opportunity add that extra bit of connection!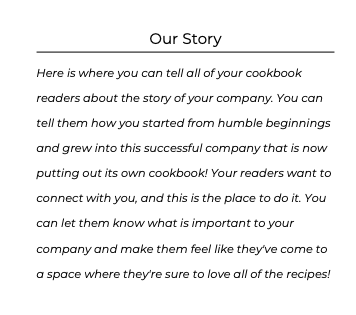 Get employees to contribute recipes.
Your brand could not be as great as it is without your employee! Get your employees involved by getting them to contribute recipes. With the "Contributor link," it is SOOO easy. Just send a quick email with the link to your people, and they can add their recipes directly to your recipe box!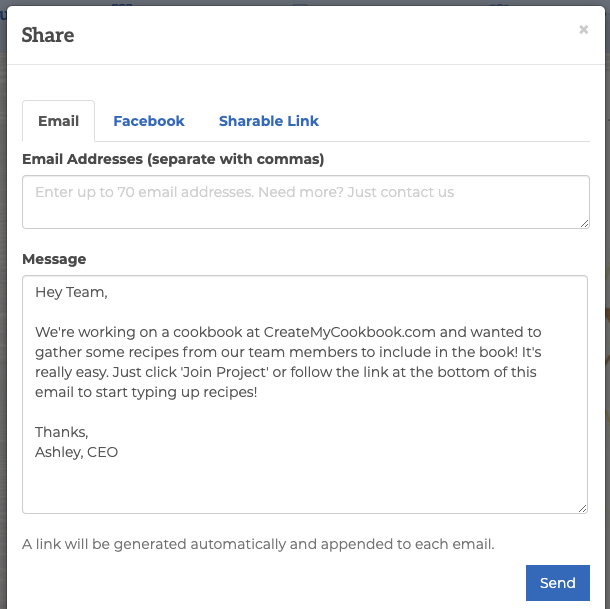 Add photos of your employees.
Show off your awesome team and their smiles! Add photos of your employees to story pages, section dividers, or photo pages!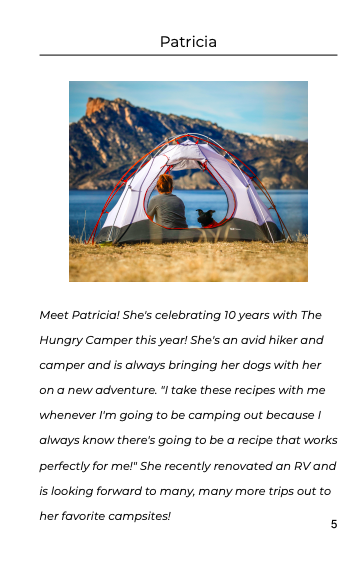 Next:
Cookbook Stories | Don't Crowd the Pan