Recipe of the Week | Chocolate Chip Cheesecake Bites
Guest Blogger - Mar 02, '21 -
Recipe of the Week
-
Recipes

Chocolate Chip Cheesecake Bites
"This is a staple at our family Thanksgiving," says Kenzie. You can follow her on Instagram @kenz.in.the.kitchen!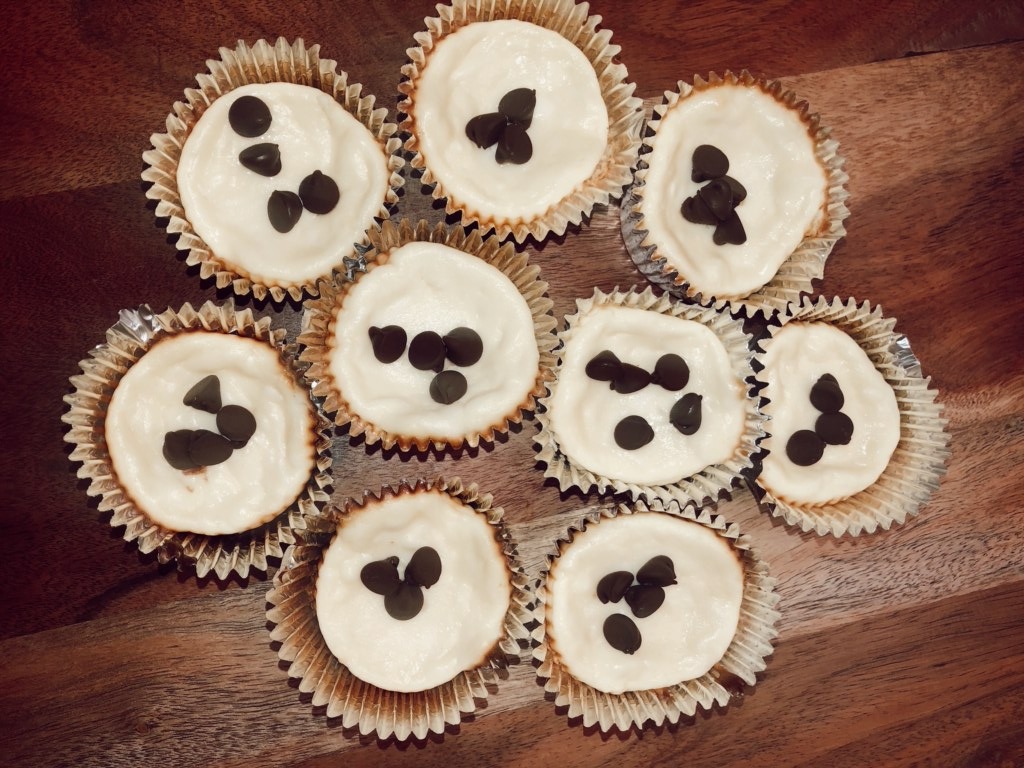 Ingredients
24 vanilla wafers
1 2/3 cups (10 oz. pkg) Nestle Tollhouse Semi-Sweet Chocolate Chips
2 pkgs (8 oz. each) cream cheese, at room temperature
1/2 cup granulated sugar
2 tablespoons all-purpose flour
2 large eggs
1 teaspoon vanilla extract
Directions
Pre-heat oven to 350.
Place vanilla wafer, flat side down, in 2 inch foil bake cups.
Place 5-6 morsels on top of each wafer.
Beat cream cheese, sugar and flour in large bowl until creamy. Add eggs, vanilla; beat well.
Spoon heaping tablespoon of cream cheese mixture into each baking cup.
Bake for 15 to 17 minutes or until just set and very very lightly browned.
Remove from tray and place on wire rack.
While still hot, place 3-4 morsels on top of each. They will soften.
Cool completely and refrigerate.
Yields
24
Want us to feature your recipe on our blog and social media platforms? Click here!
Next:
Recipe of the Week | Slow Cooker Pho