Recipe of the Week | Cola Chicken
Guest Blogger - Oct 05, '22 -
Recipe of the Week
-
Recipes

Cola Chicken from Jackie R.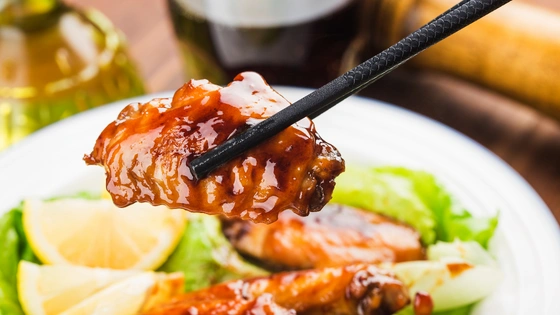 "My dad and I always cooked together, and we made up this recipe when I was young. When I moved out, he gave me all of his hand-written recipe books, but we still Facetime and make this one together!" - Jackie R.
Ingredients
4 pcs. Boneless Chicken Breast
1 Tsp. Salt
1 Tsp. Pepper
2 Tbsp. Worcestershire Sauce
1 Cup Ketchup
1 Cup Coca-Cola
Directions
Preheat oven to 350.
Place chicken in a 9x13 baking sheet & season with salt and pepper.
In a medium bowl, combine Worcestershire sauce, ketchup, and coca-cola.
Spread mixture evenly over chicken breasts in baking sheet.
Cover with aluminum foil and bake for 50 minutes (or until chicken is fully cooked).
Serve alone or over rice.
Yields
4

Want us to feature your recipe on our blog and social media platforms? Click here!
Next:
Recipe of the Week | Rose-Apple Pastries