Recipe of the Week | Dad's Medicine Soup
Guest Blogger - Aug 16, '22 -
Recipe of the Week
-
Recipes

Dad's Medicine Soup from Carly Wheeler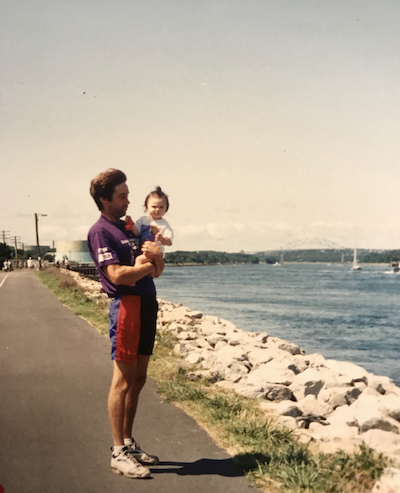 "Growing up, my dad was never the chef of the family, but when my mom, sister, or I were under the weather, he would quickly put on the chef hat! He has one specialty only: his "medicine soup." Whenever I would have this soup, something about it just instantly made me feel better. I'm now living in Texas while my family lives in Massachusetts, and when I'm sick, all I want is my dad's soup." - Carly
Ingredients
1 lb. Ground Beef
3 Cups Beef Broth
2 Cups Chicken Broth
3 Tbsp Tomato Paste
3 Cloves Garlic - Minced
1 Cup Ditalini or Small Elbow Pasta
1 Tbsp Olive Oil
1 Tbsp Turmeric
1 Tbsp Parsley
1 tsp Dried Oregano
1 tsp Dried Basil
½ tsp Dried Thyme
1 Sprig Fresh Rosemary
5 Large Carrots - Sliced
Directions
Heat a skillet over medium heat and brown ground beef. Drain except 1 tbsp grease.
In a large pot, heat olive oil over medium heat. Add garlic and cook until fragrant.
Add broth, carrots and herbs. Simmer.
Add ground beef, grease and tomato paste. Mix well. Simmer until carrots are tender.
Add pasta and cook until al dente.
Remove rosemary spring.
Serve & Heal (:
Yields
6 servings

Want us to feature your recipe on our blog and social media platforms? Click here!
Next:
Recipe of the Week | Granny Walker's Broccoli Casserole