Recipe of the Week | Granny Walker's Broccoli Casserole
Guest Blogger - Aug 23, '22 -
Recipe of the Week
-
Recipes

Granny Walker's Broccoli Casserole from Hillary M.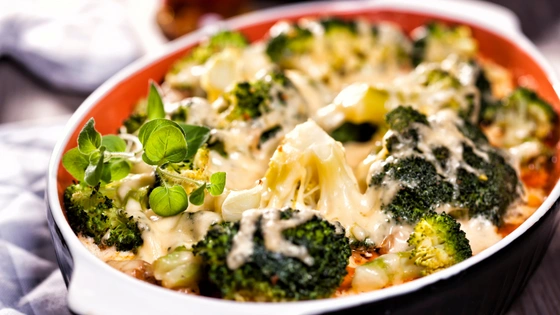 "This recipe comes from the recipe drawer of my grandmother and I found it recently while cleaning out her things. We have made it several times at our house and it's a wonderful way to eat broccoli. A great time to serve it is as a side over Thanksgiving." - Hillary M.
Ingredients
1 packages broccoli (or 2 large crowns) chopped
1 cup grated sharp cheese
1 can cream of mushroom soup
1/2-1 cup mayonnaise
1 medium chopped onion
2 eggs, well beaten
2 cups buttered crumbs
3/4 cup chopped pecans (optional)
Directions
Cook broccoli with salt until slightly soft. Drain.
Mix soup, mayonnaise and nuts.
Add to broccoli and mix well.
Add eggs and onion and pour into greased casserole (1 1/2- 2 quart).
Sprinkle with cheese and top with buttered crumbs.
Bake 350 degrees F for 30 minutes.
Yields
8 servings

Want us to feature your recipe on our blog and social media platforms? Click here!
Next:
Recipe of the Week | Nonna's Amazing Tomato Sauce