Recipe of the Week | Nonna's Amazing Tomato Sauce
Guest Blogger - Aug 31, '22 -
Recipe of the Week
-
Recipes

Nonna's Amazing Tomato Sauce from Laurie A.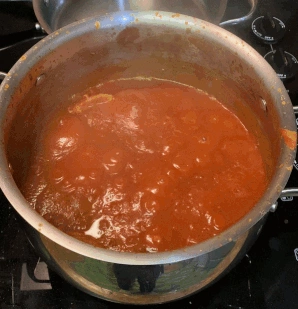 "Our family is blessed with a heritage of great cooks, serving our noisy tables with a bounty of delicious meals. One of our traditions was to visit Nonna & Nonno after Sunday mass, when she would serve course after course of traditional Italian dishes and we would eat until we couldn't move. Our favorite treat was her opening presentation - a giant bowl of homemade pasta drenched in the most delicious tomato sauce I have ever tasted, even to this day. Few people in the family had her recipe, and when I was finally able to track it down recently, it became a staple in our household. I remember an old aunt emphatically telling me over and over, 'You gotta use the Mazola!' I have since dared to try it with olive oil, and it still turned out perfect. For other family recipes, each person confirmed that if you don't use the same brand they used back in the day, it just wasn't quite the same. I suggest you try it as handed down, and then experiment with your homegrown tomatoes or favorite brands. Mangiamo!" - Laurie A.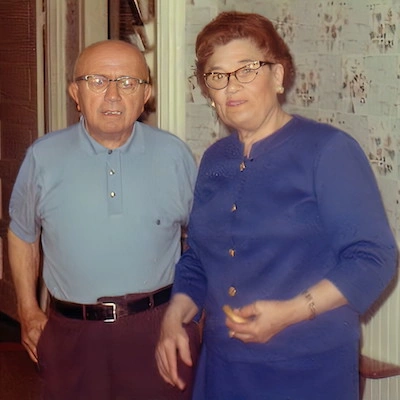 Ingredients
2-3 tablespoons Mazola Corn oil (or olive oil)
1 inch cube of salt pork, chopped
1 large onion, thinly sliced
2 bone-in pork chops with tenderloin, fat removed
1.5 pounds ground beef
2 - 29 ounce cans Hunt's tomato sauce
1 - 14.5 ounce can Hunt's diced tomatoes with basil, garlic & oregano
3 ounces Hunt's tomato paste
1/2 teaspoon sugar
Salt & pepper to taste
Directions
Coat the bottom of a large saucepan with oil.
Sauté the onion till soft.
Add the salt pork and pork chops and brown both sides of the chops.
Add beef and cook until no longer pink.
Add the other ingredients, salt and pepper to taste.
Bring to a gentle boil, then lower the heat and simmer for 1 hour, stirring every 10-15 minutes.
When done, remove the pork meat from the bone, chop finely to add back to the sauce, and discard the bone.
Yields
Approximately 4 quarts

Want us to feature your recipe on our blog and social media platforms? Click here!
Next:
Recipe of the Week | Easy Cheesy Potatoes