Great Grilling Recipes from Susan Williams
Guest Blogger - Jun 28, '20 -
Grilling
-
Guest Blog
-
Recipes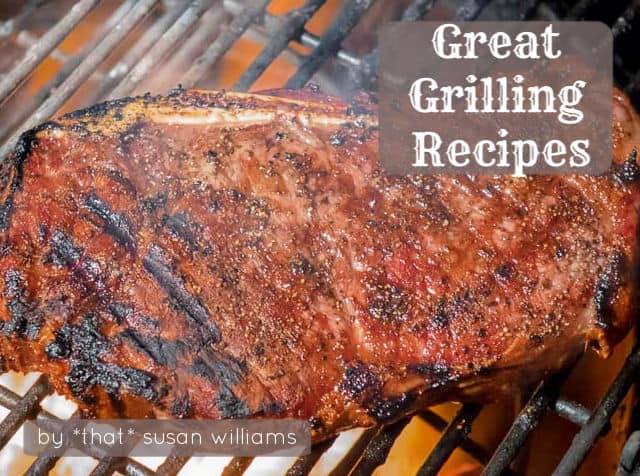 Susan Williams is the friend you go to when you need an incredibly delicious recipe, because life is too short to eat mediocre food. Today she's here to share her favorite grilling recipes with CreateMyCookbook readers. So go ahead and kick back, relax, and read up on some ideas for your next grilling adventure!
Grilling Season has arrived, and I've got some great grilling recipes to share with you, that you can add to your own cooking arsenal. The reason you're reading the CreateMyCookbook blog is because you appreciate the power of a great recipe to help create happy memories, and each recipe I'm sharing today has made MANY happy memories for me and my family. I've assembled a collection of my most favorite grilling recipes. Hope you find something here that you're eager to try! I hope you'll find inspiration in this blog post to try something new for your and yours!
My Favorite Spice Rub Recipe For Grilling Season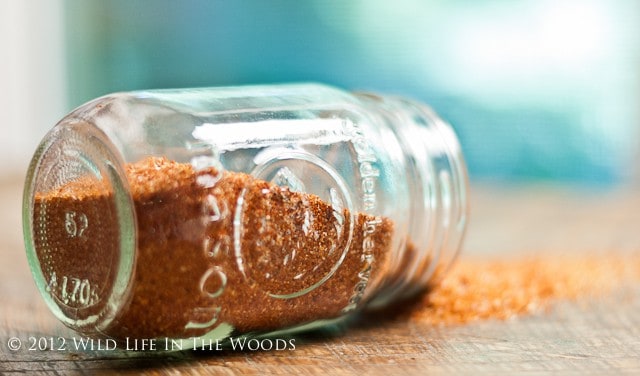 Slap Yo' Mama Butt Rub is the perfect recipe for a spice blend that is delicious on pork, chicken, or venison. When grilling season starts, we always mix up a big batch of this spice blend recipe: Slap Yo' Mama Butt Rub. We store it in a Mason jar, so it will be ready to sprinkle on almost any meat we're grilling. It's great on pork shoulder/Boston Butt, pork ribs, chicken, or even venison tenderloin.
My Favorite Main Dishes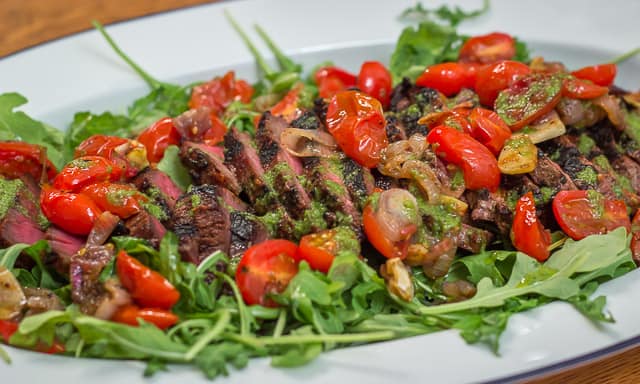 Easy entertaining can be yours with this wonderfully delicious and easy recipe. This recipe, Grilled Marinated Flank Steak with Blistered Tomatoes and Basil Vinaigrette, became our favorite main dish to grill for company a couple of summers ago, when we discovered how easy it was. It's basically a whole meal on a platter, and it makes a beautiful presentation. But you don't NEED to be having company to serve this! Your immediate family will gobble it us as well! If beef is hard to come by at your grocery store, consider grilling Five Ingredient Meyer Grilled Chicken. Or how about Easy Peasy Spicy Grilled Shrimp? You won't believe how easy they are!
My Favorite Side Dishes
This side dish is so good that it makes me go weak in the knees. I'd recommend you try it when you're grilling burgers. True, what you see pictured below is a potato salad. But I guarantee it's like no potato salad you've ever had before. For starters, it's warm. You have got to try this recipe for Warm Grilled Potato Salad with Kalamata Olives and Parmigiano Reggiano.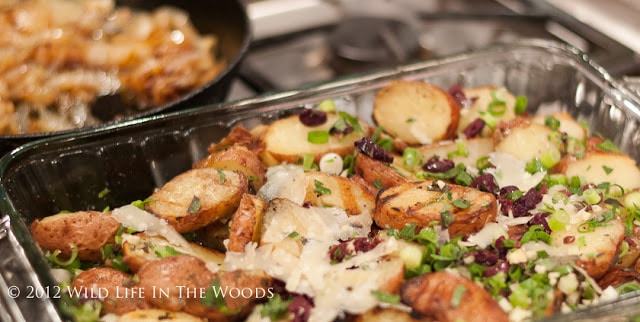 Grilled New Potato Salad with Kalamata Olives and Parmigiano Reggiano is the best recipe for redskin new potato salad I've ever had! If Grilled Potato Salad doesn't float your boat, try these Smoky Chipotle Barbecue & Bacon Baked Beans as a side dish at your next cookout or barbecue.
My Favorite Salads:
This salad recipe, for The Salad to Bring When They Ask You to Bring A Salad is the most popular recipe on my website. I think it's because so many of us can relate to the title. It has a recipe for a homemade vinaigrette with a secret ingredient you'll want to see for yourself!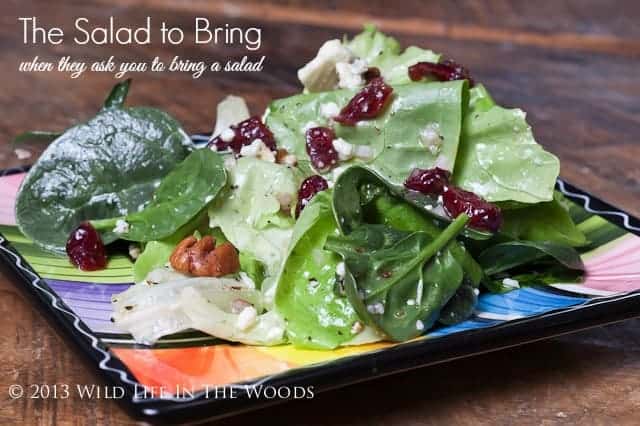 If you'd like a different type of salad, with no lettuce in sight, try my Aztec Salad. Corn, tomatoes and black beans come together to make salad so addictive, it's hard to stop eating it. Great on tortilla chips, too!
My Favorite Desserts:
Technically, I don't have a dessert recipe that I make on the grill. But if you're grilling, well, there's got to be a dessert! There simply must be a dessert that sings summertime, and to my way of thinking, especially if you're eating outside near the grill, there's no better dessert than ice cream. So, try my recipe for Homemade Bourbon Peach Ice Cream with Buttered Pecans.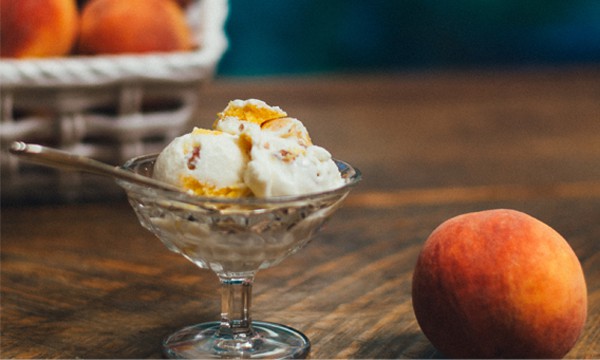 You know you want this.
OK, for those who prefer blueberries, I've got one more idea for you: my recipe for Blueberry Cheesecake with Shortbread Crust.
I Created My OWN Cookbook with CreateMyCookbook
I created my very own cookbook through Create My Cookbook. I've been a blogger for 11 years now, and over those years, I've come up with an extensive collection of recipes we love. My cookbook is on sale on my website, and by looking at it, you might get an idea of what your own cookbook that you might look like. Check it out here!
Next:
The Easiest Frosting Ever