Recipe of the Week | Hasselback Garlic Bread
Guest Blogger - Apr 18, '22 -
Recipe of the Week
-
Recipes

Hasselback Garlic Bread by Bernadette L.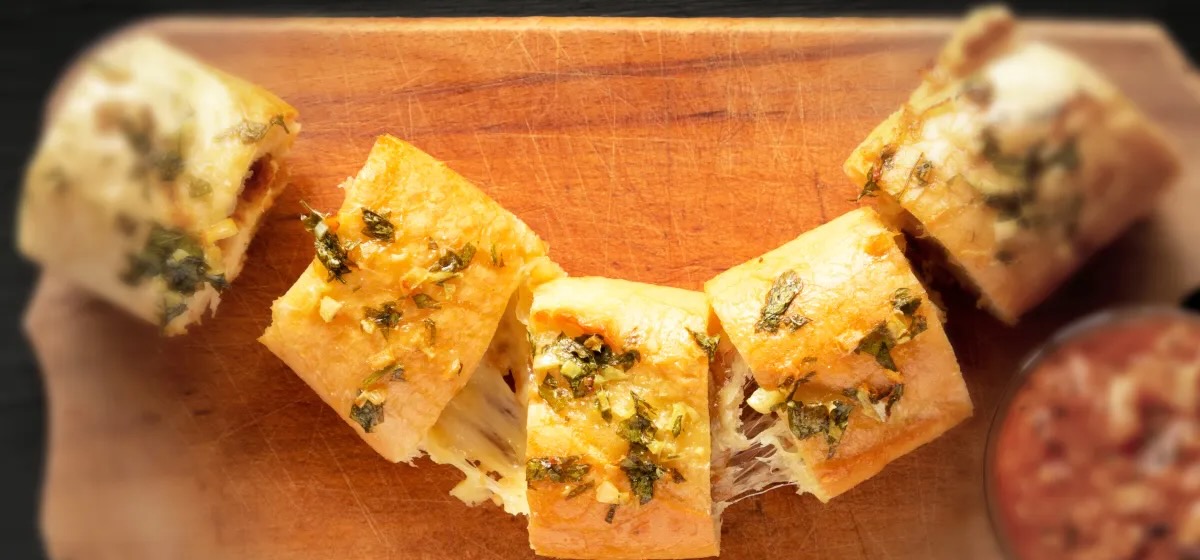 Bernadette Laganella lives in the Garden State. he has been cooking and creating in the kitchen since she was 10. Bernadette enjoys cooking for family and friends. Her love of writing has led her to combine stories and recipes on her cooking blog, New Classic Recipe. Bernadette's favorite thing is to share her love of cooking with her grandchildren. She firmly believes that the secret ingredient in all stories and recipes is love.
"We had some friends for dinner a few weekends ago. I waited until the last minute to buy a loaf of bread to serve with dinner. Unfortunately, this particular weekend the weather forecast called for snow and I was like Old Mother Hubbard - the cupboard was bare. The only thing left to buy was a soft loaf of French bread. I took the bread home and figured I would do my usual trick to make it crispy. I have learned if you take a sad loaf of bread and pat it all over with water and put it in the oven set at 375 degrees for 15 minutes it becomes crispy. But I recently purchased some Crave Brothers mozzarella cheese that was close to expiring. I decided to make garlic bread. I cut the loaf Hasselback style. It was delicious and easy. A winning combination. I don't think I will ever go back to my old recipe again." - Bernadette L.
Ingredients
½ cup/8 tablespoons unsalted butter (1 stick), melted
4 tablespoons of garlic paste
½ cup Parmesan, grated
¼ cup dried parsley
1 baguette
½ pound Crave Brothers mozzarella, thinly sliced
Directions
Heat the oven to 400 degrees.
In a small bowl, stir together the butter, garlic, Parmesan and parsley. Add the salt and generously season with pepper. Set aside while you cut the baguette.
Cut deep slits into the baguette, 1-inch apart — don't cut all the way through the loaf — and place the baguette on a large piece of foil.
Using a teaspoon, generously spread the seasoned butter inside each slit. Make sure to reach the bottom of the slit.
Add a small piece of fresh mozzarella between each slice. Spoon some of the butter mixture over the top of the baguette.
Wrap the baguette in the foil, place on a baking sheet and bake for 15 minutes.
Remove the baguette from the oven and unwrap the top (leave the bread on the foil). Return bread to the oven and bake until crisp and golden on top, another 5 minutes.
Slice with a serrated knife (or tear with your hands) and serve at once.
Yields
4 to 6 Servings
"Home-made bread rubbed with garlic and sprinkled with olive oil, shared-with a flask of wine-between working people, can be more convivial than any feast." - Patience Gray

Want us to feature your recipe on our blog and social media platforms? Click here!
Next:
Recipe of the Week | Brunch Charcuterie Board for Mother's Day