How to Incorporate Healthy Eating with Kids
Guest Blogger - Mar 16, '20 -
Cookbook Stories
-
Guest Blog
-
Recipes

Clair Cook is a recipe-loving mom of three who started The Southerly Magnolia, a blog where she shares all things that make up her motherhood: mom style, kids' activities, easy recipes, DIY projects, and some insights into her 'mommylife'! Today she joins CreateMyCookbook to tell our readers how she incorporates healthy eating into her kids' lives.
I have always been a lover of all things healthy. Being from the south, it was no choice but to love vegetables. I assumed that my kids would have to love them as much as me. Boy was I wrong. Each one of my kids has a different preference when it comes to the foods they like. Healthy foods in our daily menus may seem as a challenge, but it is possible! Here are a few tips if you are trying to find ways to incorporate healthy eating for your kids.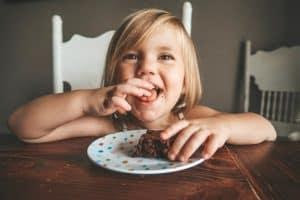 Make mealtime fun.
Kids love all things that are interesting and fun. This is also true for mealtime. Colorful fruit and vegetables are very intriguing and will have your child wanting to try them. Make a fun plate art with the items! A cucumber stick with a nut butter (or substitute for a non-nut butter for those with allergies) and raisins give the appearance of 'ants on a stick'. I know some of you have probably already seen this fun little snack.
Mini peppers are good and full of nutrients. You can serve these beautiful bright veggies with a side of hummus. I have even used fun plates to make things appealing and interesting. The options are endless when it comes to making mealtime fun!
Hide them when you can.
You have a child that is adamant on NEVER eating a single vegetable no matter how much bribing or fun you bring to the table? Don't fret because you can easily hide veggies in different meals. Spaghetti is one great meal to secretly hide those veggies. There are now 'pasta' noodles that are full of veggies. My kids love zoodles, zucchini noodles. If you are not able to spiralize your own zucchinis, you can buy these noodles packaged. The key to cooking zoodles or any spiralized vegetable is to not overcook them. They will become mushy quick. Sauté them for only a few minutes and set aside for whatever sauce you want to accompany with them.
Healthy Recipes We Love:
2 Healthy Pasta Recipes: Plant-Based Protein
3 Ingredient Gluten Free Pumpkin Brownies
2 Ingredient Popsicles Made with Greek Gods® Yogurt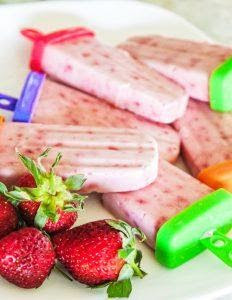 As for the sauce, you can hide pureed vegetables in it. Pureed carrots, sweet potatoes and even spinach. Make sure you puree these good enough where there are no chunks. Believe me, they will find the chunks!
You want to know what my oldest loves when it comes to my hidden vegetable recipes? Chocolate zucchini brownies! Yep, she is a huge fan of those and has no clue there are zucchinis in it. If you hide them right, you can get away with getting that extra serving of vegetables in without them even knowing it.

Trial and Error.

Like practically everything in life, there is a trial and error period. Some kids may be able to taste the tiniest of vegetables in their meatballs or maybe that hint of carrot in the sauce. Play around with the recipes to see what works. You may need to cut back on how much puree you are adding or switch out the veggie. Whatever you choose, have fun and keep this secret between us!

Check out more from The Southerly Magnolia!
English Cookbook Class Project Lesson Plans