Iron Rose Sisters in the Kitchen
Guest Blogger - Dec 17, '20 -
Cookbook Ideas
-
Cookbook Stories

About Iron Rose Sister Ministries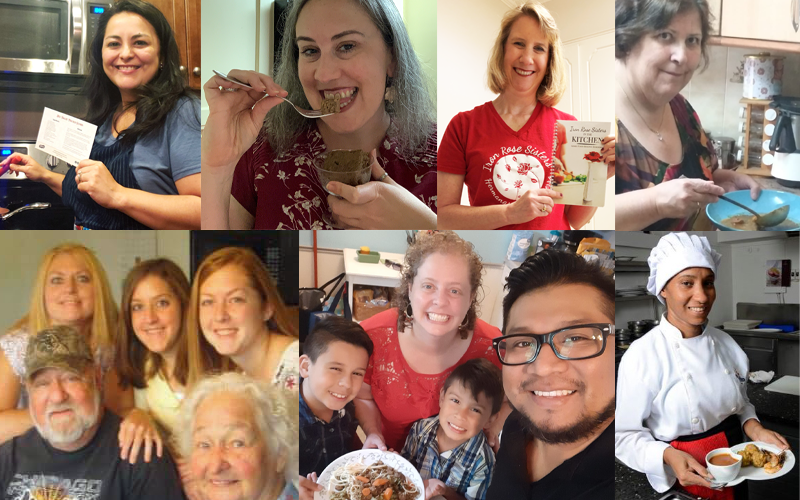 Iron Rose Sister Ministries exists to encourage, equip, and empower women to connect to God and one another more deeply in English, Spanish and bilingual contexts across the Americas. We are as beautiful as roses (despite a few thorns) and we are like iron sharpening iron when we encourage each other.
COVID-19 brought the world to a stand-still. Everyone was affected, including Iron Rose Sister Ministries. All of our events for the year were cancelled, so we had to find new ways to connect with women from various countries. We also still needed to raise funds. This cookbook was a fun way to do both.
We sent an email to all of the women in our database and on our Facebook group and asked them to submit up to three recipes. We then formed a committee of five women. One handled layout, one handled editing, one organized the testing of any recipes we weren't sure about, one sought out recipes from Latin America, and one translated those from Spanish into English. (We hope to do a cookbook in Spanish next year.)
In the end, 86 recipes were submitted by 46 women from 17 countries! This cookbook is a wonderful mix of easy, intermediate, and advanced recipes from everyday women across the Americas. About 2/3 are recipes from America and 1/3 are from Latin America.
The funds will help encourage women from various countries and cultures!
Next:
Cookbook Story | Dessert Friday