Lanie's Mac and Cheese
Ashley - May 26, '20 -
Recipe of the Week
-
Recipes

Ashley here! I grew up with a grandma I called Lanie (her name was Elaine... really creative, I know) who would make the best meals known to man. This is Lanie with baby Ashley and my baby brother: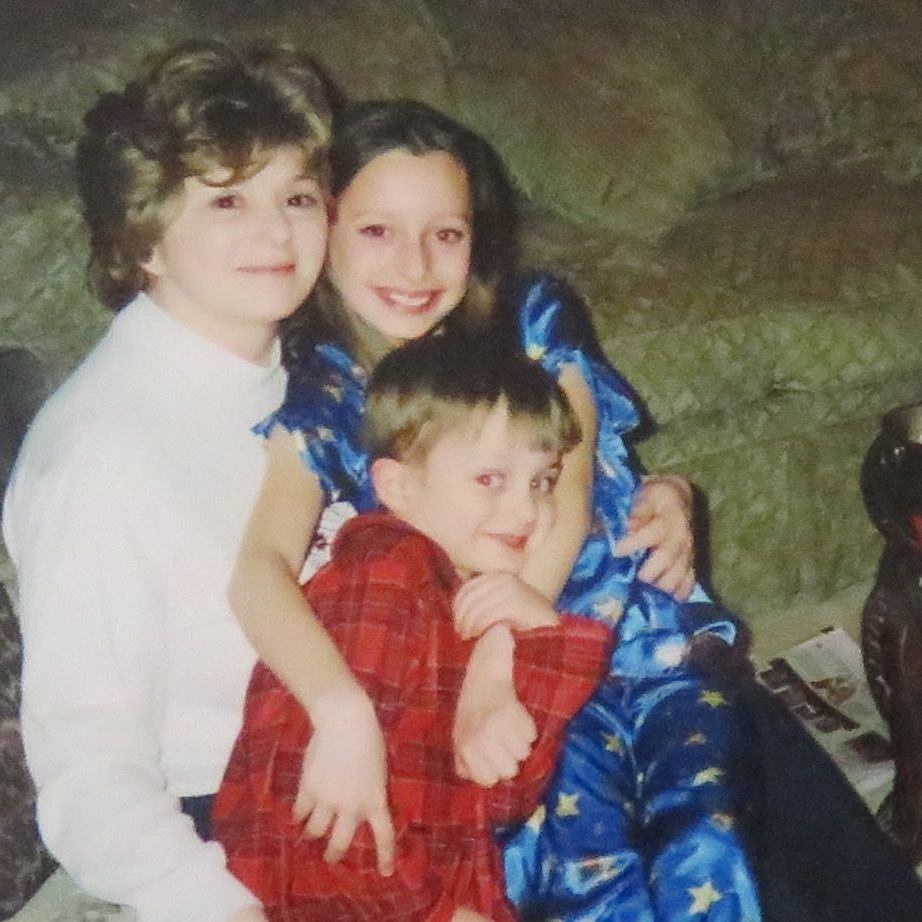 She was one of those grandmas who made you close your eyes and take a bite of something because she knew if you saw white cheese instead of yellow cheese that your little 6-year-old brain would immediately attempt to reject it. That's how she introduced me to sharp white cheddar cheese - no joke. My parents had given me so many Kraft cheese singles in my life that I had no idea cheese could be any other color than yellow. Well... now it's all I eat. Give me the sharpest white cheddar cheese you can find. I will devour it. That's why Lanie's mac and cheese recipe is my all-time favorite. I'm going to share it with you below, and I really hope that if you make it, you share a photo with me on our Facebook group or tag us on Instagram!
Ingredients:
2 boxes of Ditalini Noodles
At least 1lb Sharp White Cheddar Cheese (I prefer the largest block of Cabot brand I can find)
2 T Flour
2 Eggs
1/2 C Milk
Prep:
The preparation for this dish is the most important part. To start, go ahead and get a big pot of water and put it on the stove to boil. While waiting for the water to boil, you're going to want to slice your block of cheese into 1/8th inch slices. Start laying those along the bottom of your pan. I'm usually making this dish for family get-togethers so I like to use a disposable 9" x 13" pan. Once you've covered the bottom of the pan, finish slicing your block until you're looking at a pile of cheese slices in front of you. At this point, your water is probably boiling so go ahead and dump both boxes of noodles into that pot. While those noodles are softening, grab a bowl and pour in your ounce of milk, 2 tablespoons of flour, and 2 eggs. Mix it up and set to the side. Preheat your oven to 320°.
Directions:
Once you've drained your noodles, go ahead and layer a few spoonfuls of noodles on top of the layer of cheese at the bottom of your pan. Then, pour half of your flour, milk, egg mixture on top of the noodles. You will then repeat the steps - layer of cheese, layer of noodles, then the rest of your milk, flour, egg mixture. The next step is to just pop the dish into the oven until your cheese turns golden. That's right - I have no real time measurement, just when the cheese is melted and bubbly.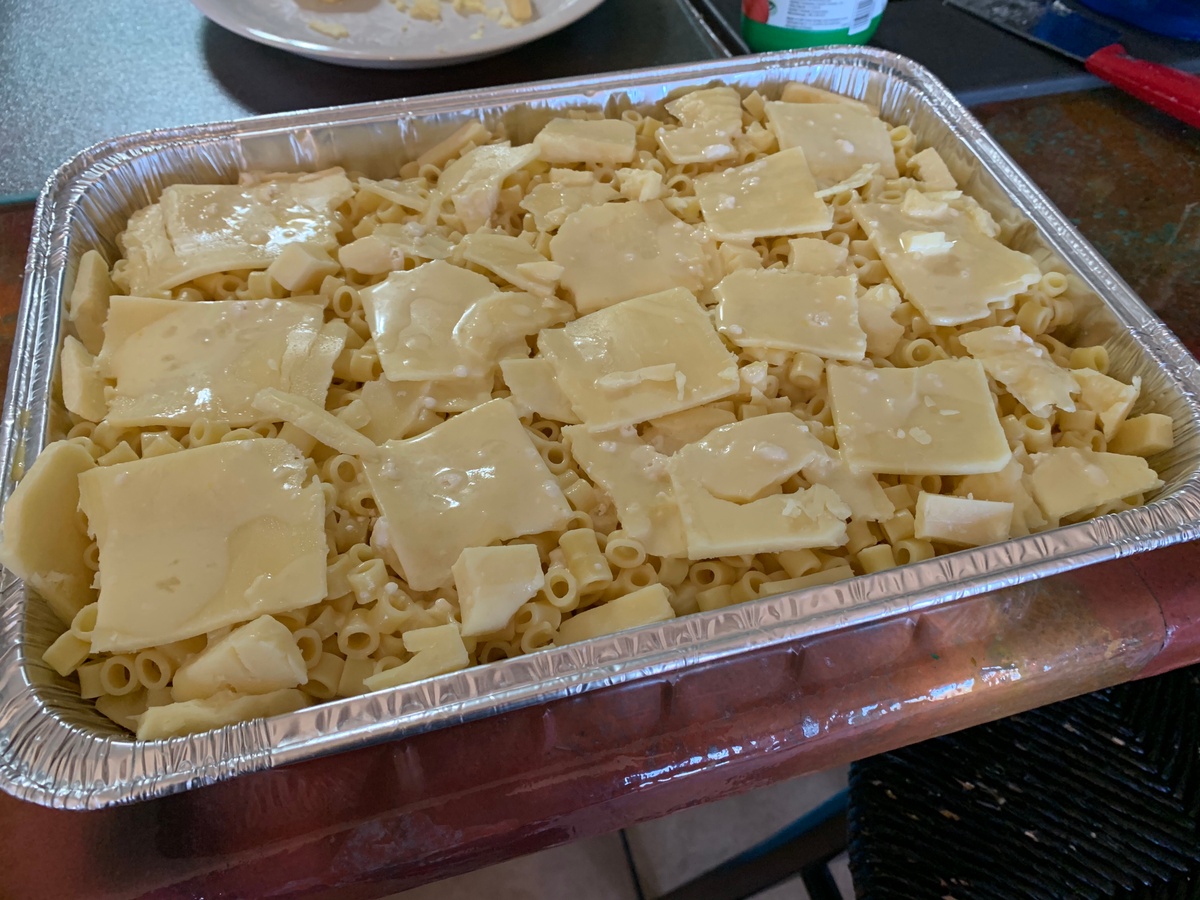 .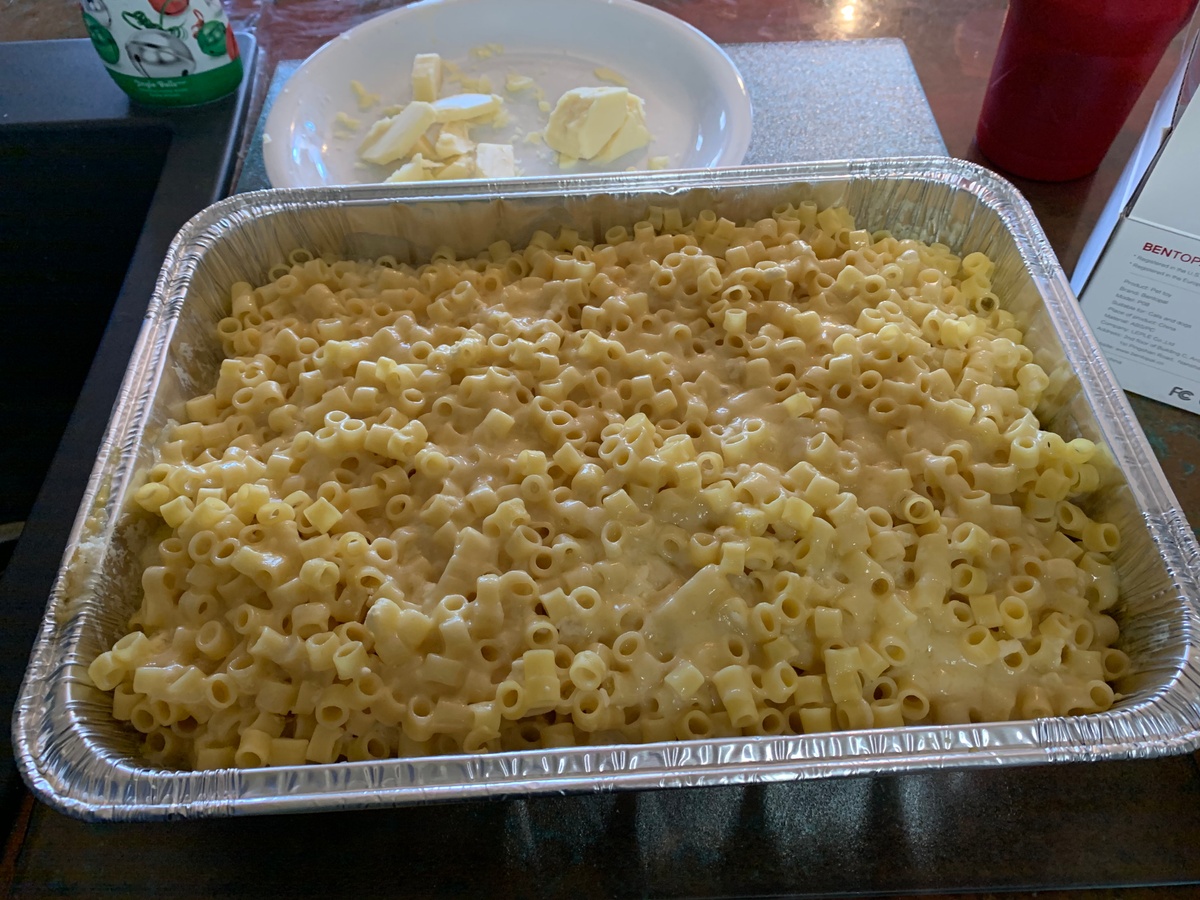 That's it! Now you have the best mac and cheese in the world. Enjoy - and let us know how yours turns out!
XOXO,
Ashley Elayne 💖
Submit your recipe to be featured as "Recipe of the Week"
Next:
Smoky Mountain Summer Recipes