Low Carb Living: Baking Edition
Guest Blogger - Jun 15, '20 -
Keto
-
Recipes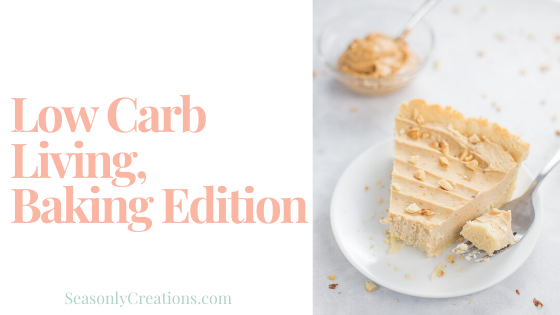 Nicole Cline is the creator behind Seasonly Creations, a sweet and savory wholesome baking blog featuring low-carb and keto-friendly recipes. Seasonly Creations' purpose is to inspire women to become the best, healthiest versions of themselves while on their weightloss journey, enabling them to do more, accomplish more and ultimately, make an impact in the world. Today she's sharing her secrets on living low carb and still enjoying baked goods!
You've probably seen some information out there about keto or the ketogenic diet. It's gained an incredible amount of popularity and is essentially a very low-carb, high-fat diet. But I'm not here to sell you on the benefits of going keto. I'm here to share how you can start incorporating keto baking into your kitchen!
Whether you're following a low carb lifestyle or simply want to start baking using less sugar, keto baking is a great place to start. For me, low carb desserts have been my go-to on my weightloss and maintenance journey. Maybe this new way of baking can assist you too.
Let's dive in!
What is keto baking?
It's a way to bake that uses many of the same methods of baking, but uses lower carb and lower sugar ingredients. In this way, it's an easy and approachable way to make desserts lower carb, since you don't need to learn any new techniques or need special equipment.
What makes it different?
One of the challenges with keto baking is the lack of gluten, since we don't use flour. This difference alone means we need to be creative in making our recipes! So you might see more eggs, more dairy and more variety of flours. You'll also see different types of sweeteners to use, instead of sugar.
So what ingredients do we need?
Just like traditional baking, the ingredients we use and how we use them make a great impact in how our keto desserts and baked goods turn out. When you consider the role of flour and how many carbs are in just a ¼ cup (23g carbs!) it's so important to make sure we have the right ingredients to meet our health goals and enjoy the ride along the way.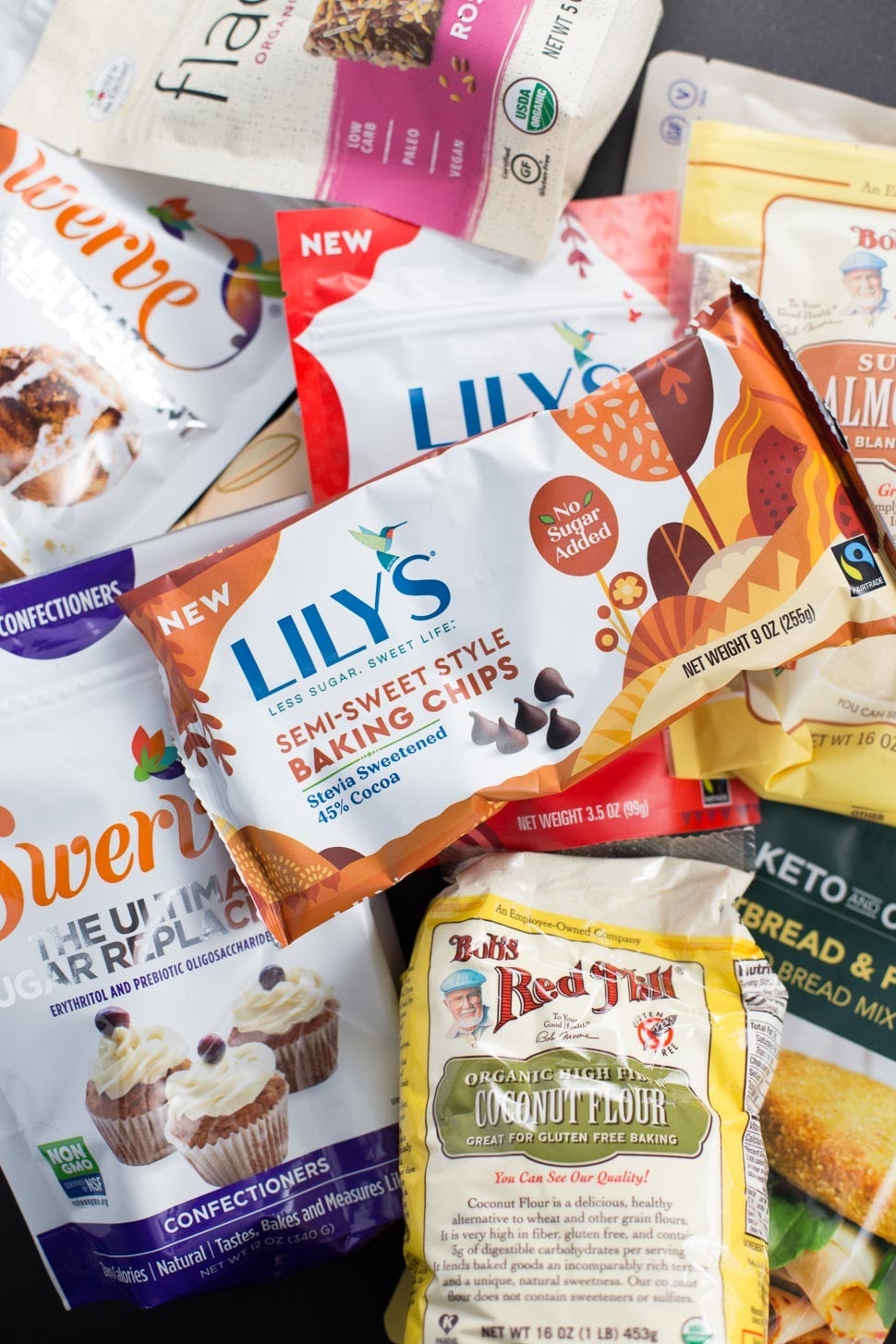 There are far less carbs per ¼ cup of almond flour. A ¼ cup of almond flour contains just 4g carbs. Coconut flour still contains a lot of carbs but using just a small amount (this cake recipe calls for only a ¼ cup), helps make the recipe come together much better than just using almond flour alone, in my opinion. But it absorbs a ton of liquid, so you can't simply swap out coconut flour (or almond flour for that matter!)
I wrote an entire post outlining a keto shopping list for making low carb and keto desserts!
While there are a TON of specialty ingredients we can dive into, there are just a handful that I use most of the time: almond flour, coconut flour, and erythritol.
What are some recipes I can start with?
I'm glad you asked! There are a ton of great recipes out there, including some of my own. As a matter of fact, you can download 10 FREE printable recipes from Seasonly Creations here.
This printable includes 10 keto dessert recipes, nutrition facts, and where to shop for specialty ingredients.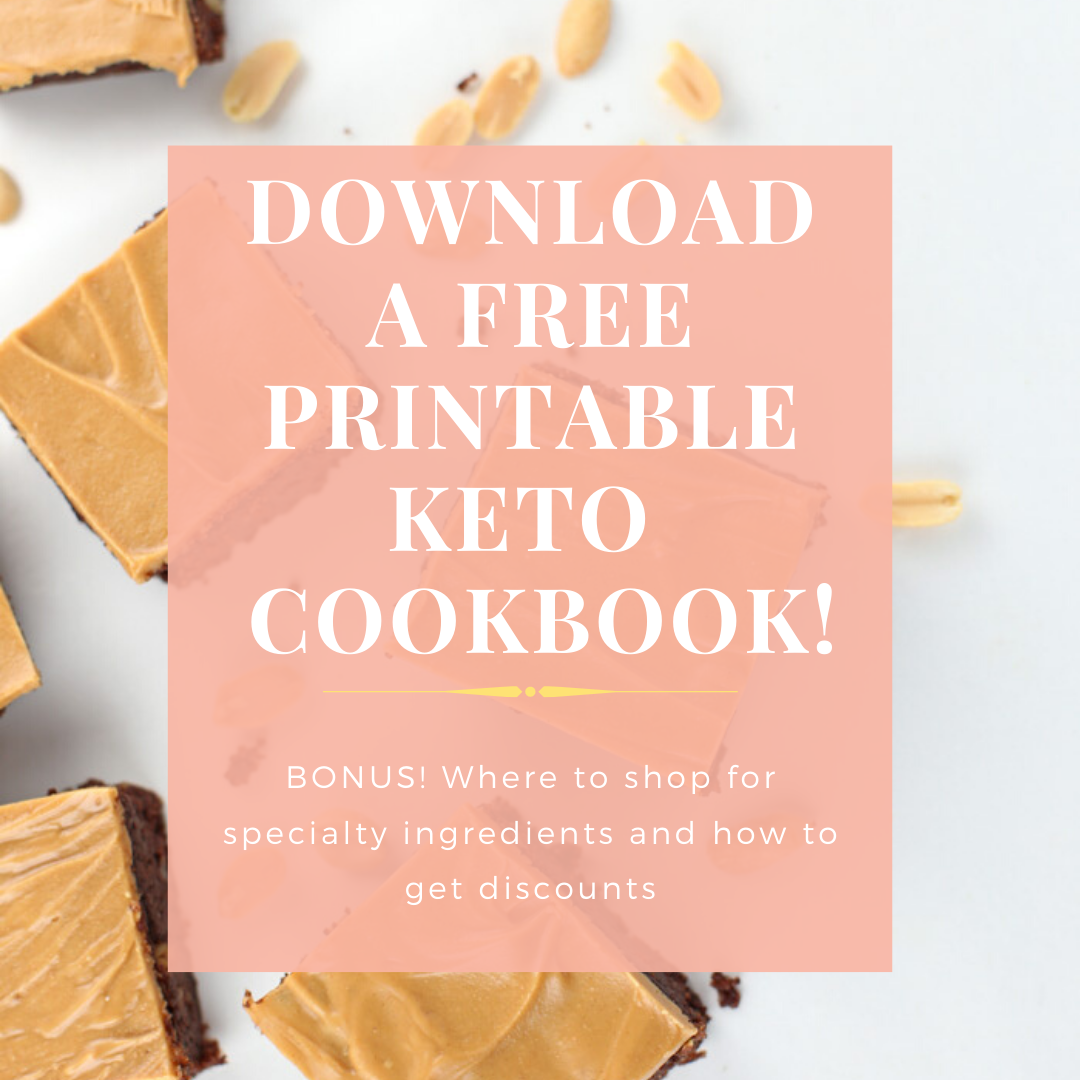 I hope you found this information helpful in kicking off your low carb lifestyle journey!
-Nicole Cline
Next:
Keto Edible Cookie Dough