Recipe of the Week | M'dea's Salmon Croquettes
Guest Blogger - Aug 11, '21 -
Recipe of the Week
-
Recipes

M'dea's Salmon Croquettes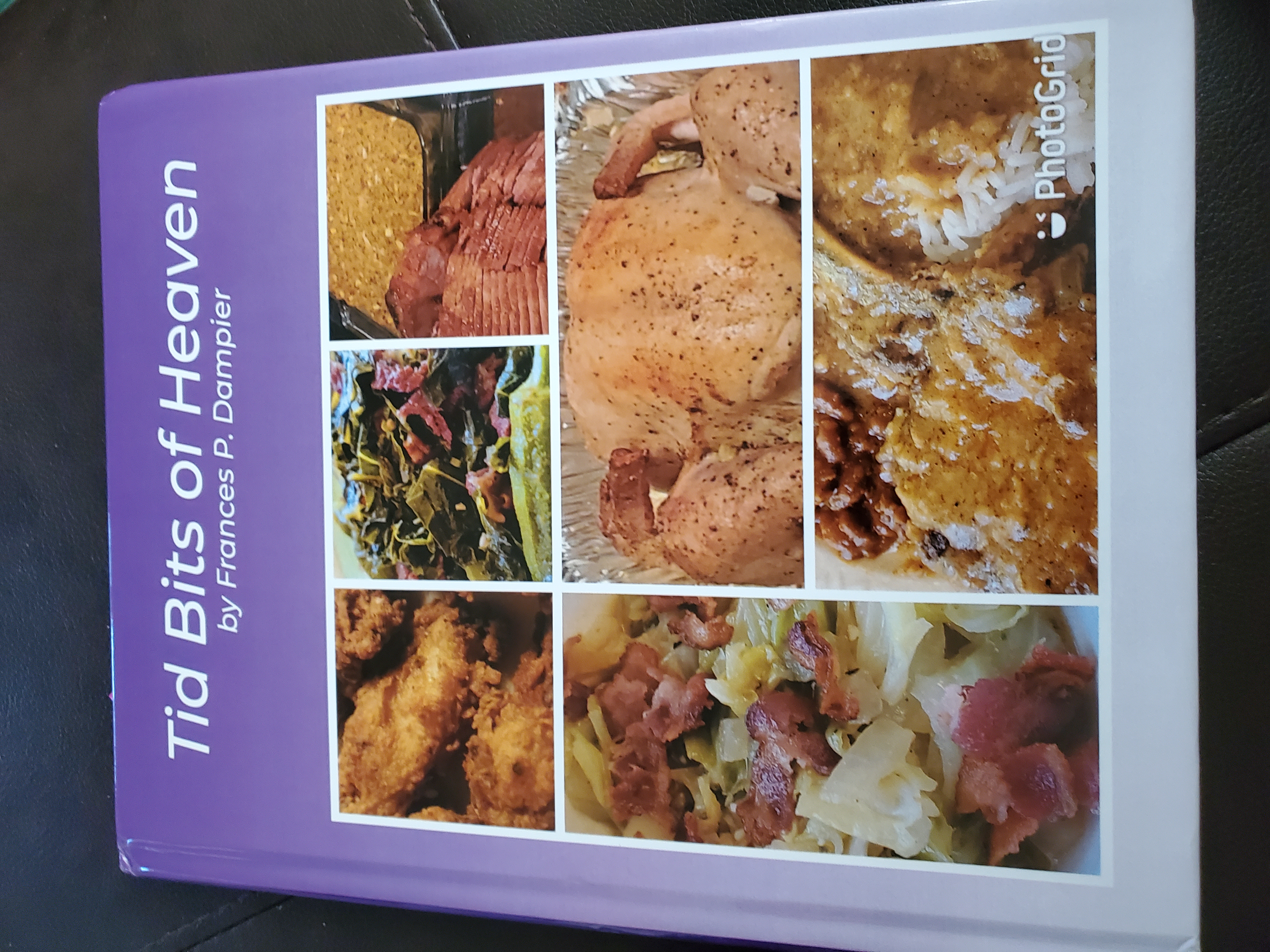 "This recipe is appropriately titled M'dea's Salmon Croquettes because M'dea is what my two sisters and I affectionately called my mother. Growing up as children in Greenwood, Mississippi, we played from sun up to sundown. Hop scotch, riding bicycles, dancing in the streets was considered a regular fun day; however, around sundown we hurried back home and as soon as we opened the front door, the house was permeated with the smell of fried chicken, salmon croquettes, sweet potato pie to name a few dishes. My mother knew how to soothe our souls. Her dishes left us anticipating our next favorite meal." - Frances Dampier, author of Tidbits of Heaven
Ingredients
1 large can pink salmon or 3 fresh salmon steaks
2 eggs
1/2 cup flour, bread crumbs or saltine crackers
1/4 teaspoon black pepper
1/4 old bay seasoning
1/4 lemon pepper seasoning
1/2 medium onion, diced
1/4 bell peppers (orange, green, red, yellow)
1 tablespoon fresh lemon juice
**Chopped fresh herbs
Directions
For fresh croquettes, season salmon filets. Wrap in foil.

Cook 15 minutes until flaky. Cool, then assemble.

For canned salmon. Open the can and drain all juice. Use your hands to look for small bones. Remove them and dark skin.

Mix salmon, eggs, bread crumbs, black pepper, onion, bell peppers, lemon juice, old bay and lemon pepper seasoning.

Make round patties like hamburgers.

Pour enough oil to cover the skillet. Place patties in cast iron skillet and cook until golden brown on each side.

Remove and add your favorite side dish.
Yields
6 - 8 servings
About Frances's Cookbook
My cookbook is called, Tidbits of Heaven. The recipes are from my southern roots in Mississippi but also with wonderful California infused influences. I originally made my cookbook for the wives of my three sons. They were always calling me for my son's favorite recipes. As time went by, my grandchildren began calling for my recipes. They kept wanting me to start my own restaurant after I retired from education after 30 years. Instead, I decided to compile some of my mouthwatering, tantalizing, and down home dishes for family, friends and food enthusiasts. Being very spiritual and highly blessed, the dishes reflect tasty heavenly cuisine.
Want us to feature your recipe on our blog and social media platforms? Click here!
Next:
Dining with Deltas - The Testimonial Blog