Must-Have Food Photography Props for the Beginner
Guest Blogger - Feb 27, '19 -
Cookbook Ideas
-
Design
-
Guest Blog
-
Photography
-
Photos

We're bringing in some of our favorite guest bloggers to help inspire you on your cookbook journey. We've invited Jen from Olive Jude to share her expertise in styling and photographing food. She specializes in cooking, decorating, and entertaining, and takes beautiful photos along the way. We know her tips will help you take great pictures of your food for your cookbook!
Food photography can be tricky. It's been two years since I started my blog, Olive Jude, and I'm still getting to know my camera.
While photographing my food is getting easier and has certainly improved from when I started (have you seen my recipe archives!?), it is not high-quality camera equipment that has made the difference for me.
I have figured out what food photography props are most effective and efficient while also personalizing my photos. Even with the tastiest recipe set in the most beautiful natural light, without a little styling, the end result is less appealing.
So, if you are just beginning on this food photography journey, here are my must-have props you too can easily collect.
Oh, and if any of my food photos make your mouth water, the recipes are just a click away. Click through the pictures for all the details.
White Dishes
While patterns and bright colors can add some flair and character to plain foods, I feel a too-busy design can sometimes be a distraction to the main subject. Understated white dishes are so easy to find and are often very affordable at home stores. They even look lovely stored on a shelf when not in use.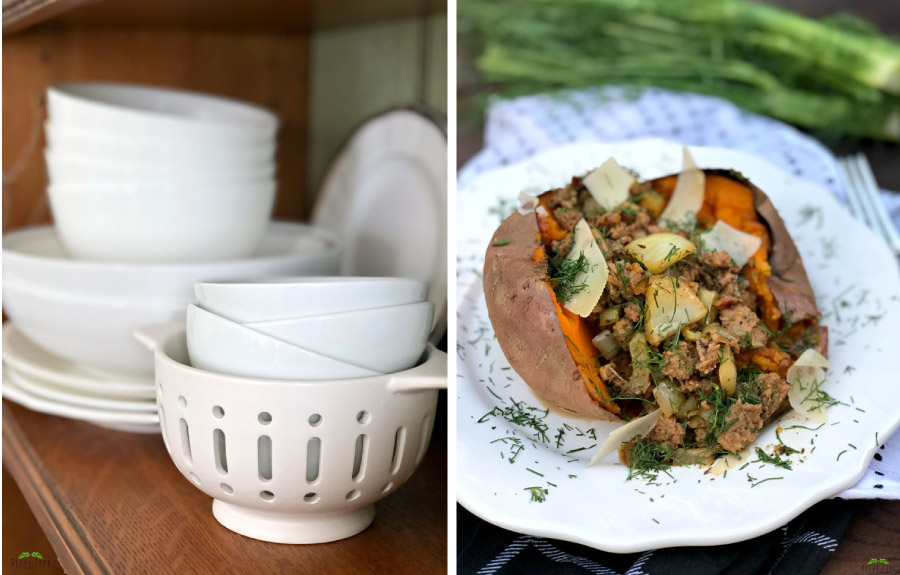 Simple plates allow your food, like my Sausage and Fennel Loaded Sweet Potato, to "pop" off the dish and be the star of the picture.
If you are looking to bring a little something extra to the table though, try using white plates with pretty accented rims that don't distract from the food. I love the warmth and shine of this gold-rimmed dish against my Ginger Roasted Sweet Potatoes and Coconut Swiss Chard.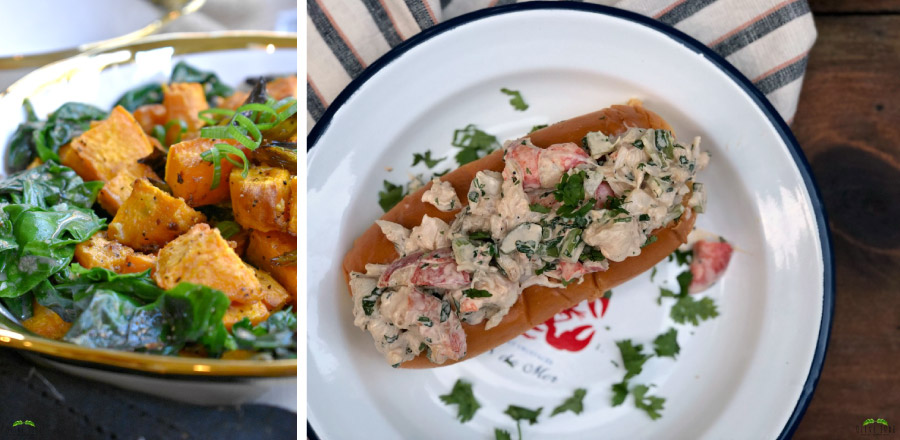 I couldn't resist using this blue-edged enamel plate with this lobster peeking out for my Grilled Sriracha Lobster Roll.
Utensils and Kitchen Tools
I think of utensils as the "jewelry" that adorns a food photo. Much like the finishing touch a good pair of earrings can have on an outfit, a pretty gold spoon or a vintage serving piece adds so much charm to a picture.
Hit up thrift stores for miscellaneous pieces or try shopping at stores like Pier 1 that sell individual flatware for just a few dollars.
It's not just about the aesthetics, but the utilitarian aspect invites readers to the experience too. My wooden cocktail muddler is a favorite prop with purpose.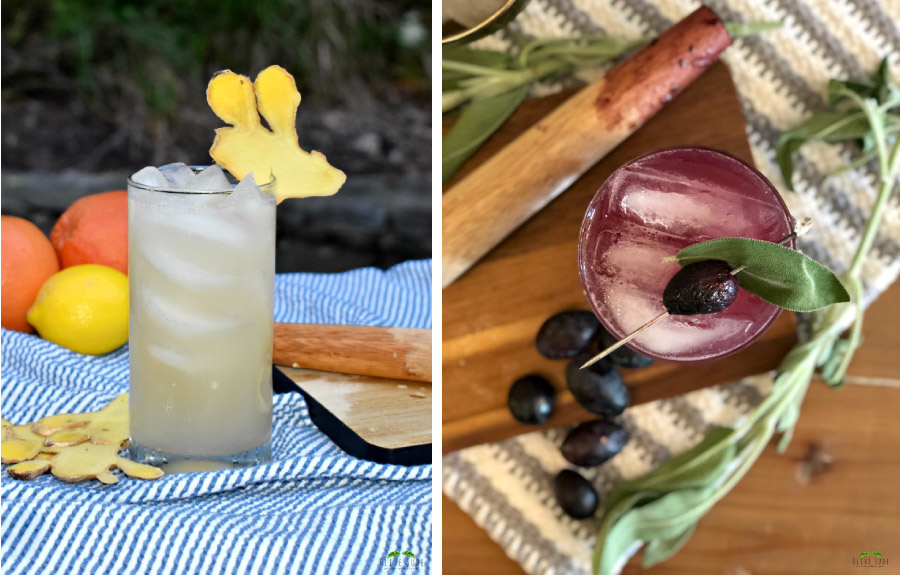 Fabrics and Linens
Choosing a textured fabric or linen is my favorite part of styling a food photo. A patterned piece of cloth positioned next to the food, used as a backdrop, or folded underneath a plate adds depth and personality.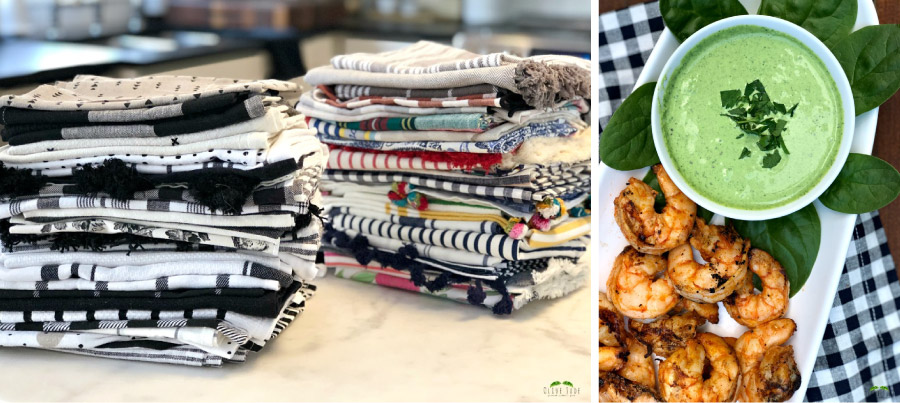 I'm drawn to bold black and white patterns, however, it's fun to mix it up and add some energy with brilliant pops of color for holidays or seasonal dishes.
I admit my collection has gotten a bit out of hand (shhh, don't tell my husband), but it really is an affordable way to style your shot. I'm always on the look-out when shopping for lost and lingering single napkins in the clearance section at stores like TJMaxx and Target. It's also amazing what you can find for just a dollar in the remnant bins at fabric stores like JOANN.
Crumpled Paper
You read that right. A humble little piece of paper, crumpled up and styled with some finger-food, like my Pumpkin Spiced Candied Bacon, evokes simplicity, easiness and a casual attitude. I keep white and natural parchment paper on hand, but a brown paper lunch bag is another pantry-ready option. Bonus that the clean-up is just a toss away!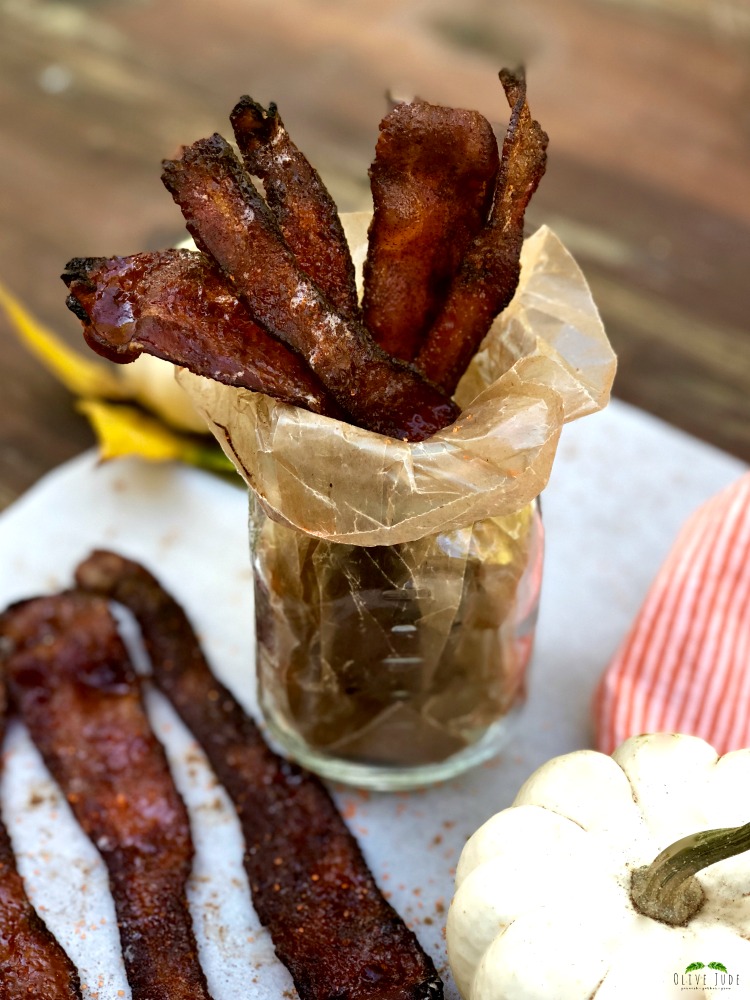 Wooden Accents
I almost always add a rustic and natural element to my photos with wooden cutting boards or slabs. I look for pretty grains or mixed wood finishes to warm up a photo and add some playful layers.
The wood platter beneath my Baked Apricot and Brie Wonton Bites is so inviting.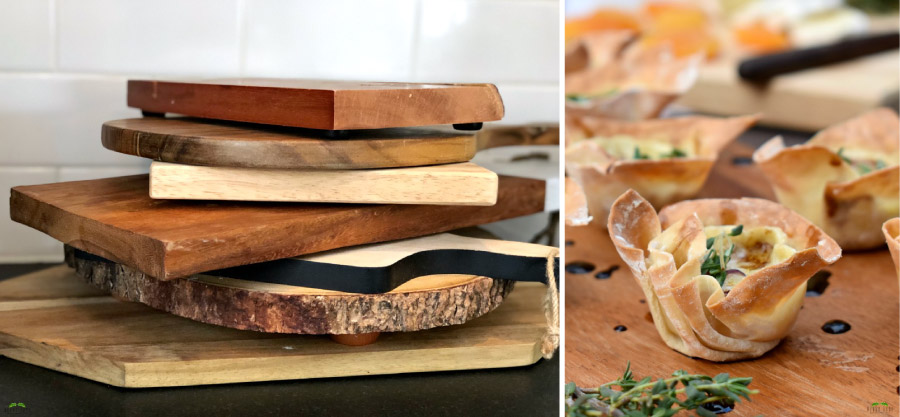 The dark stained board that my Grilled Ciabatta Toast with Tomato, Peach & Whipped Burrata is both functional and beautiful.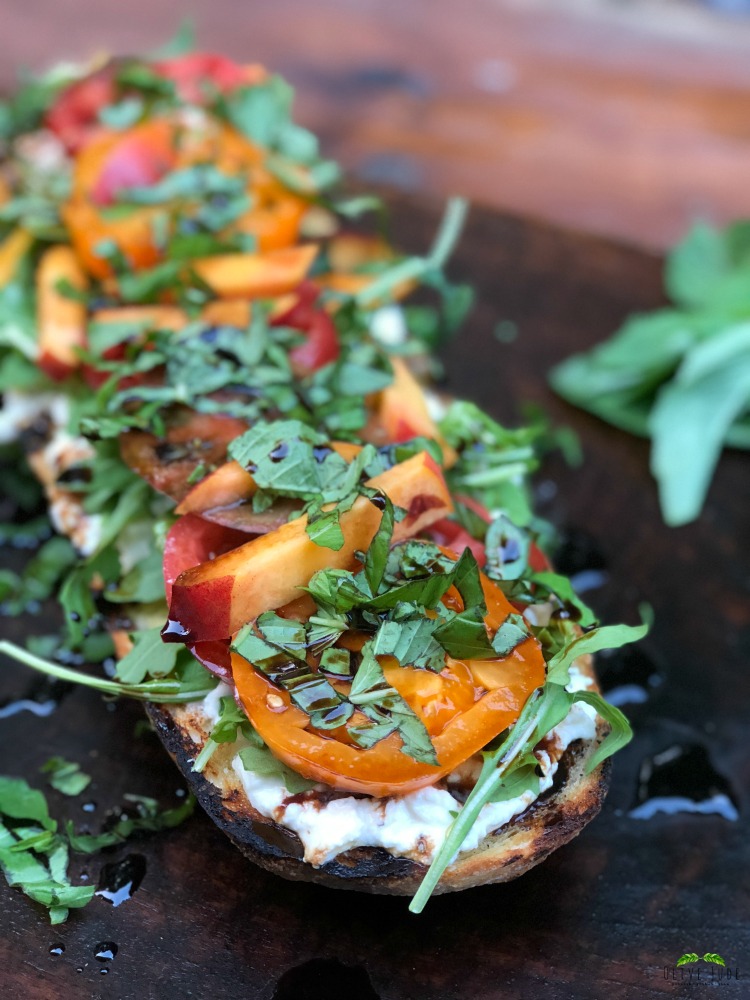 You'd be surprised how many cutting boards are forgotten about and on sale in some stores. It may have a crack or a deep scratch, but this only adds character and usually goes unnoticed in a photo.
Seasonal Elements
Incidental props like plants, flowers, ribbons, or even holiday decor are welcomed in my photos. They can brighten up the scene, tell a personal story, or establish what time of year the recipe was enjoyed.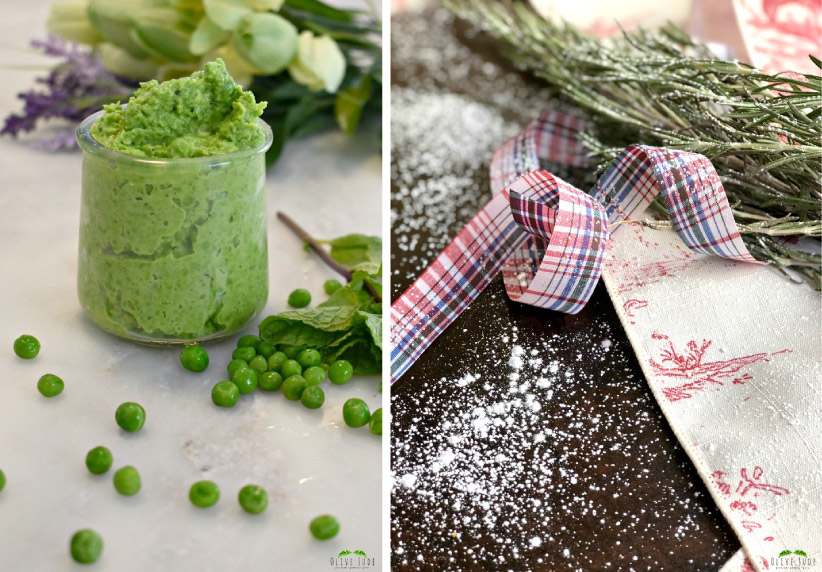 Backgrounds and Surfaces
Backgrounds set the scene, giving food photos an ambience and a feeling. Get creative with ceramic floor tiles, oversized trays, distressed furniture, craft foam boards, or even old sheet pans.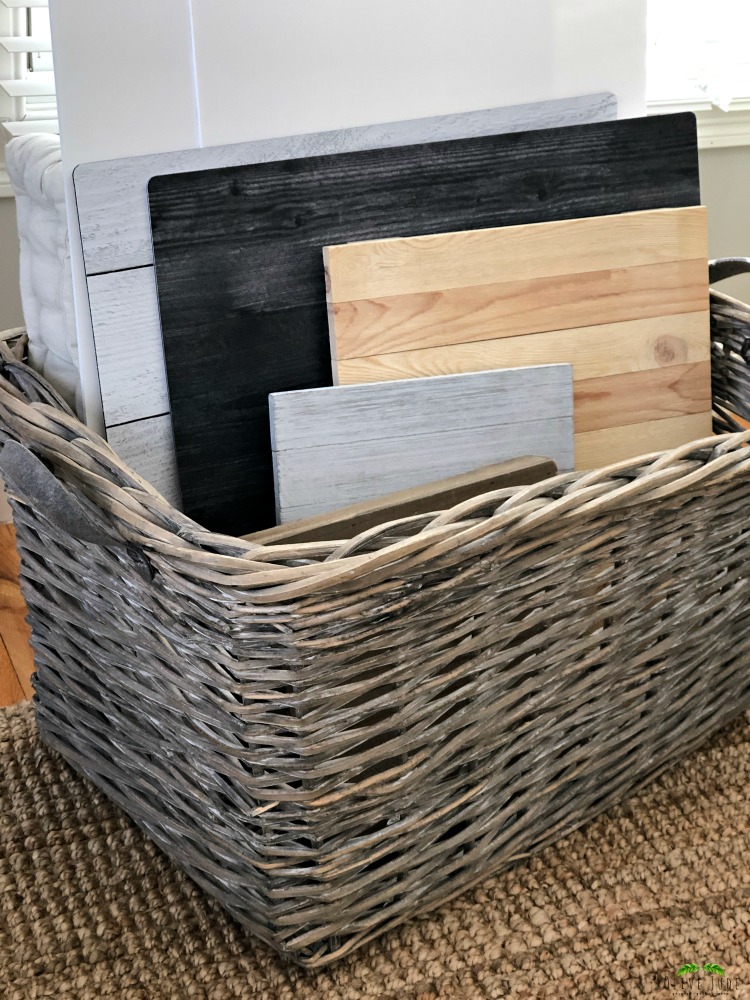 My distressed wood table or my marble counters do the trick most of the time, but I did recently invest in two Replica Surfaces. They have been a game changer! With a variety of gorgeous surfaces to choose from, I'm wondering how I survived so long without them. They are easy to clean for those "accidental" food spills and they are lightweight too, making it easy to transport them around my house when I'm looking for the best light.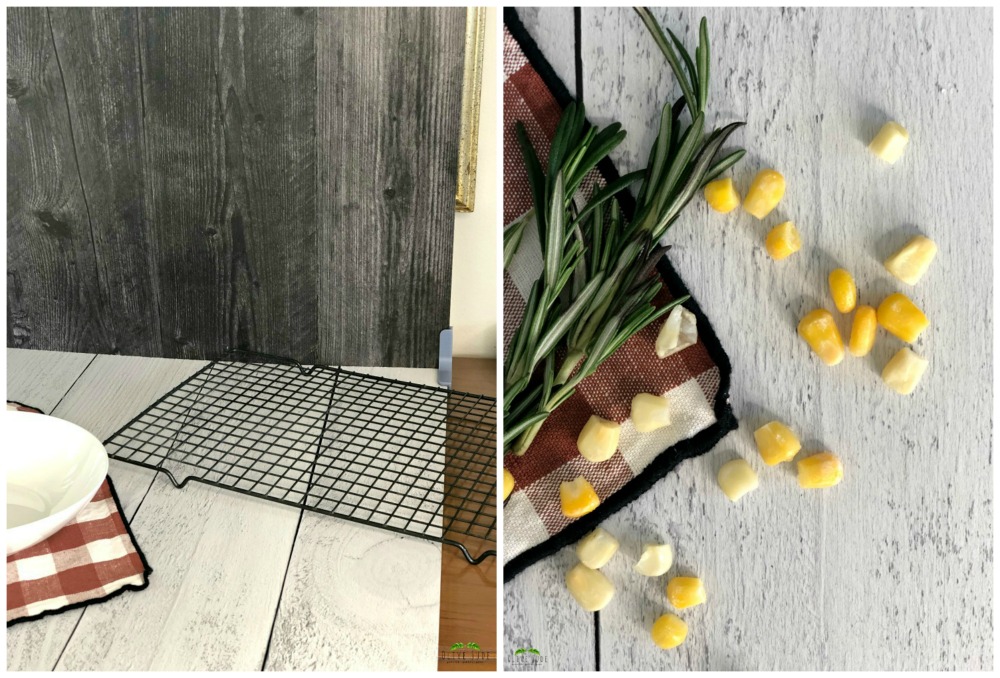 Garnishes
Finally, I believe any dish can be taken to the next level with a good garnish and the same is true for elevating a food photo.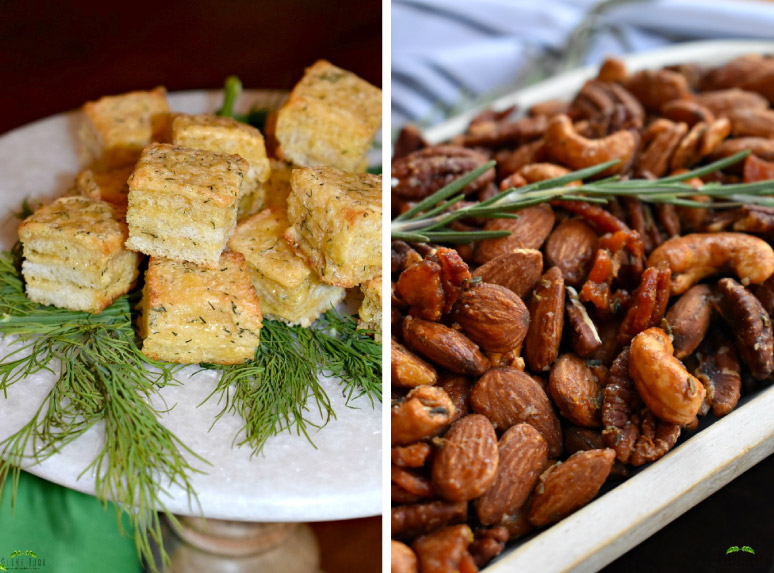 Sprigs of fresh herbs, sprinklings of colorful seasonings, or randomly strewn spills of a condiment, like my Artichoke Puree, add context to your photo. Just make sure they make sense and that the garnish is a highlighted ingredient in the dish.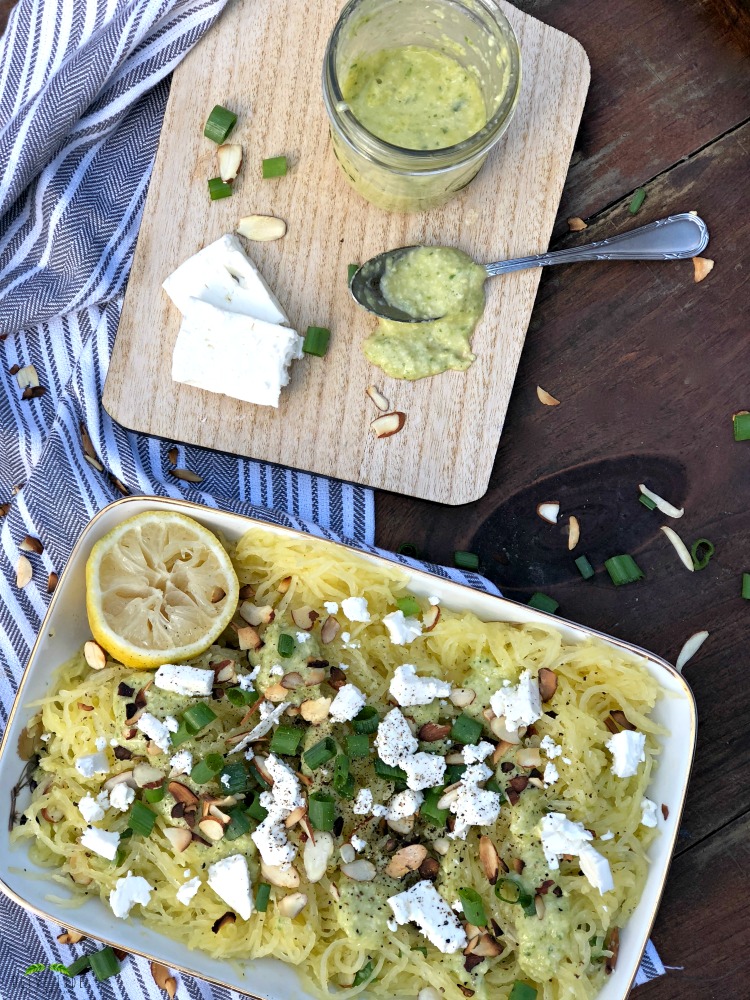 There you have it!
Are you ready to tell your own story with food photography props? Head to your kitchen because you may be surprised just how many of these props are already lurking in your cabinets and drawers.
For more of my creative adventures in cooking weeknight family dinners, date night dishes, and tasty cocktails to kick off your weekend, visit me at Olive Jude.
See how I've grown in my own food photography here and if you are a sucker for an affordable DIY project or love to host your friends for a get-together, then be sure to check out my Decorating and Entertaining tips too.
Don't forget to keep up to date, grab behind-the-scenes moments, and grow with me on social media!
- Jen
Instagram | Pinterest | Facebook | Twitter
Disclaimer: This post contains affiliate links, which means the author may receive a commission if you click a link and purchase an item mentioned in the article.
Next:
Should You Write a Cookbook Proposal?