Recipe of the Week | Heart Biscuits
Guest Blogger - Jul 20, '21 -
Recipes

Charlotte's Heart Biscuits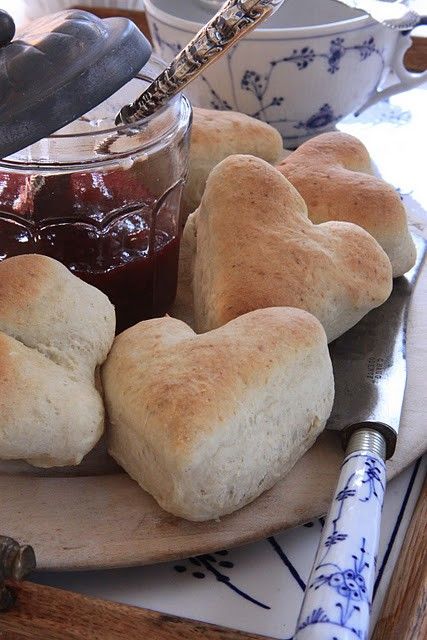 Ingredients
2 cups all-purpose flour
1 tablespoon baking powder
1 teaspoon salt
1/2 cup cold butter
3/4 cup milk
Honey spread:
1/2 cup butter, softened
1/4 cup honey
Cinnamon spread:
1/2 cup butter, softened
3/4 cup sugar
3 teaspoons ground cinnamon
Directions
In a bowl, combine dry ingredients. Cut in butter until mixture resembles coarse crumbs. With a fork, stir in milk until the mixture forms a ball.

Turn onto a lightly floured surface; knead five to six times. Roll to 1/2-in. thickness; cut with a 2-in. heart-shaped cookie or biscuit cutter. Place on an ungreased baking sheet. Bake at 450° for 10-12 minutes or until golden brown.

For honey spread, combine butter and honey in a bowl; beat until smooth. For cinnamon spread, combine butter, sugar and cinnamon in a bowl; beat until smooth. Serve with the warm biscuits.
Want us to feature your recipe on our blog and social media platforms? Click here!
Next:
3 Reasons to Add Rite in the Rain® Paper to Your Cookbook