Recipe of the Week | Stew Chicken
Ashley - Nov 23, '22 -
Recipe of the Week
-
Recipes

Stew Chicken from Theresa Pratt
"I love making this recipe. It's simple and delicious!! This meal is a good comfort meal." - Theresa P.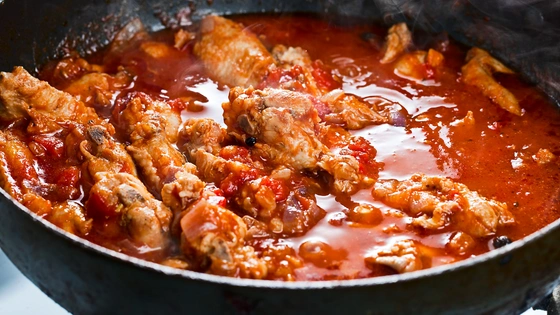 Ingredients
Chicken drumsticks
1 can of cream of chicken soup
1 pack gravy mix
Beef broth
Lipton onion soup mix
Vegetables (Bell peppers, onions, and Jalapeño)
Vegetable oil
Butter
Directions
Prep chicken by washing and seasoning to your liking.

Chop vegetables.

Add 3 tablespoons of vegetable oil and a tablespoon of butter to your pot.

Brown chicken.

Add chopped vegetables to the pot and continue to brown the chicken.

Cover chicken with beef broth, then add the cream of chicken soup, Lipton onion soup mix, and gravy mix. Mix well together.

Cover and bring to a boil.

Reduce to low-medium heat and cook for 1 hour 30 minutes (or until chicken is fall off the bone). Stir every 10 minutes or so.

Best served with rice.
Yields
5 servings

Want us to feature your recipe on our blog and social media platforms? Click here!
Next:
Recipe of the Week | Momma's Spaghetti Sauce