How to give your Cookbook a Unique Voice
Christina - Apr 01, '19 -
Cookbook Ideas
-
Design
-
Publisher's Corner

During week 3 of the Procrastination No More Cookbook Author's Training, you learned that there are many ways to give your cookbook a unique voice. Adding a few personal touches will lead to a special cookbook everyone will enjoy!
Dedication
Personalize your dedication page with a custom, specialized dedication. This gives your reader some foreshadowing as to why your cookbook is so special. The key is to spark a little interest in the reader!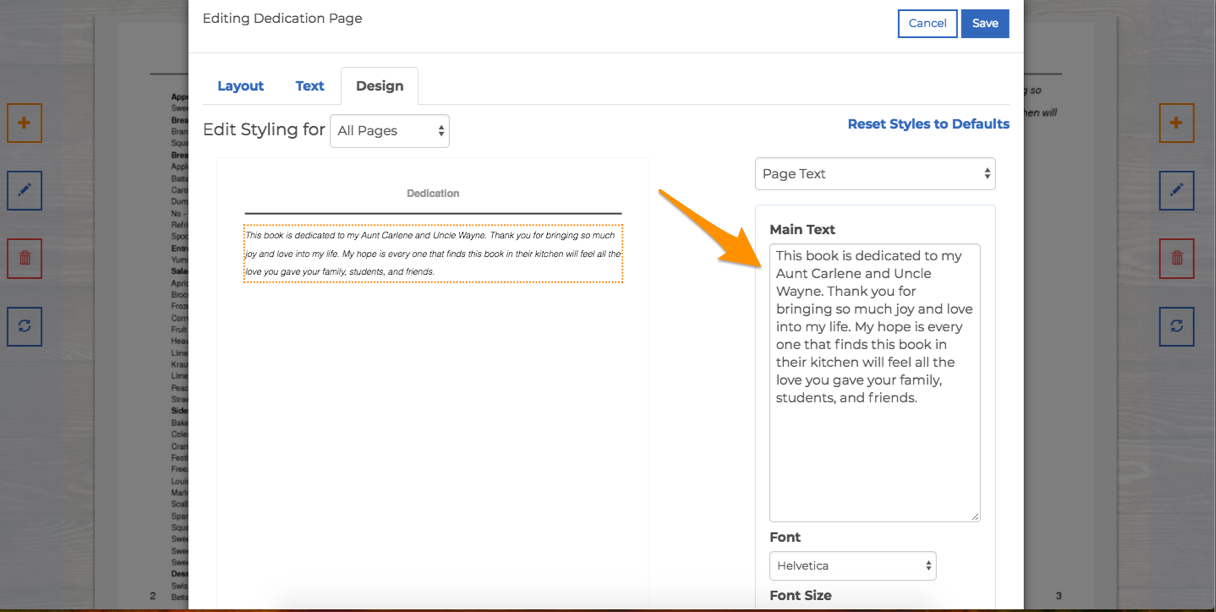 Story Pages & Photos
Incorporate stories and photos into your cookbook with story pages and photo pages. Not all the photos in your cookbook have to be of food.
Food tells the story of people, culture, lifestyle, and tradition. Think about what your recipes share. Do they share your culture? Maybe give your reader a few stories relating to that culture along with some photos to help them visualize it.
If your book is informational (like a wellness cookbook), think about including testimonials or even infographics. The possibilities are endless here!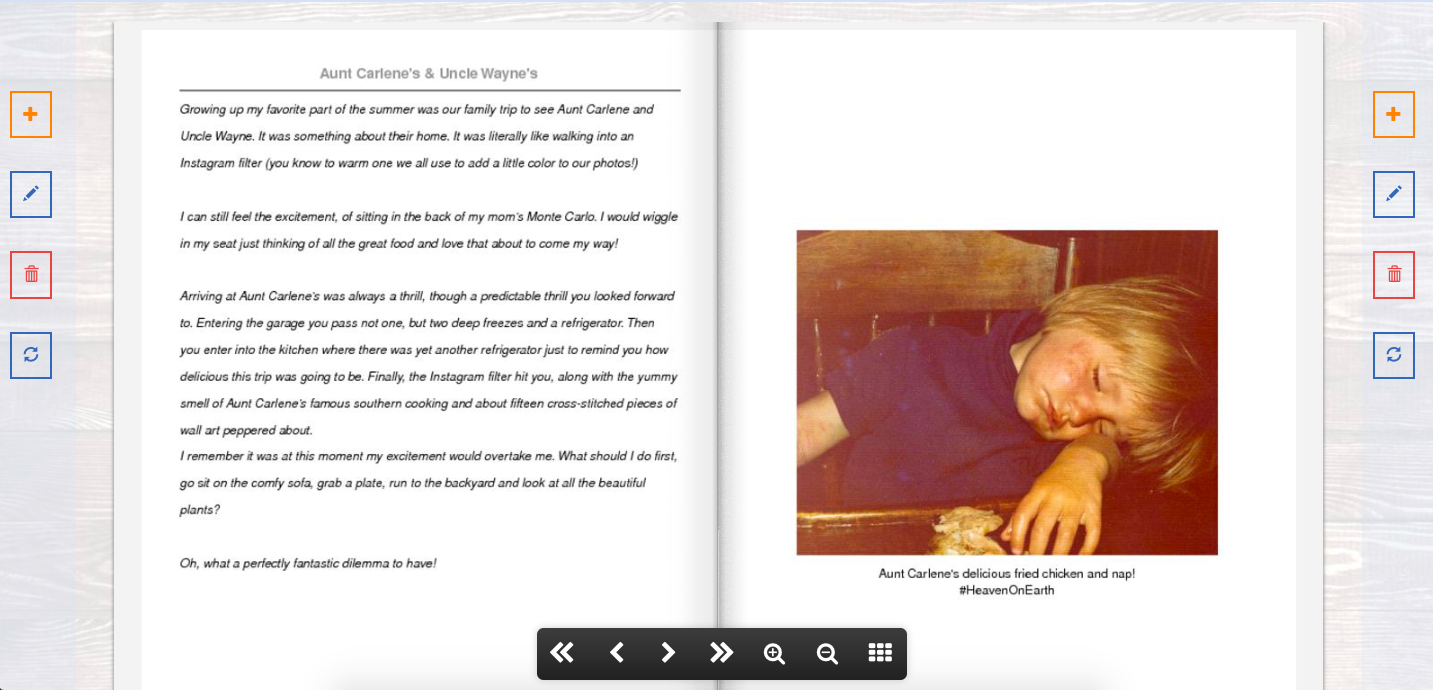 In your Recipe Directions
As Shaun shared in Procrastination No More Cookbook Author's Training Week 3, your recipe directions can be a great place to share your voice. See how Nigella Lawson and Julia Child are both sharing a roasted chicken recipe in two very unique different ways! Have your recipes reflect your voice.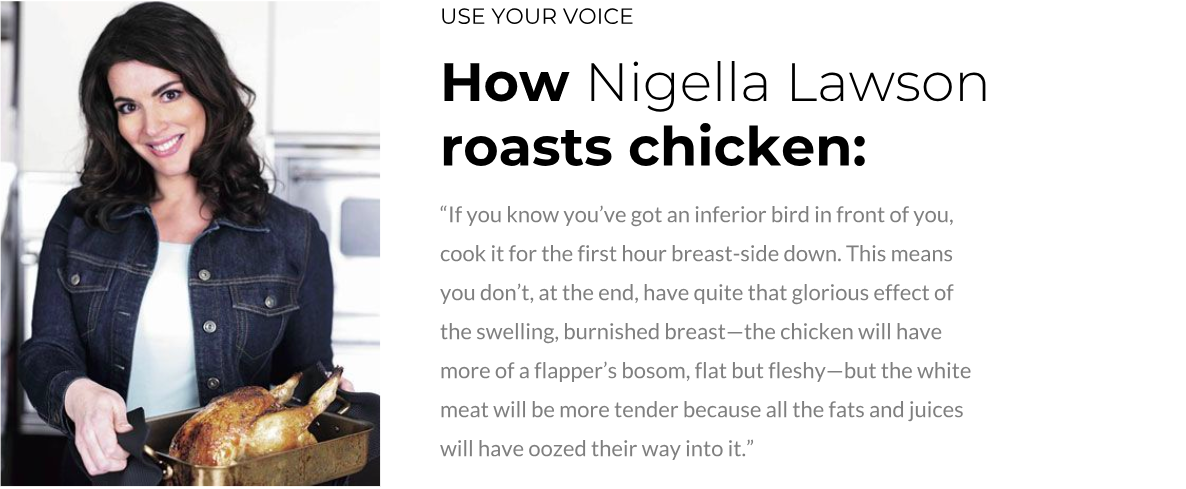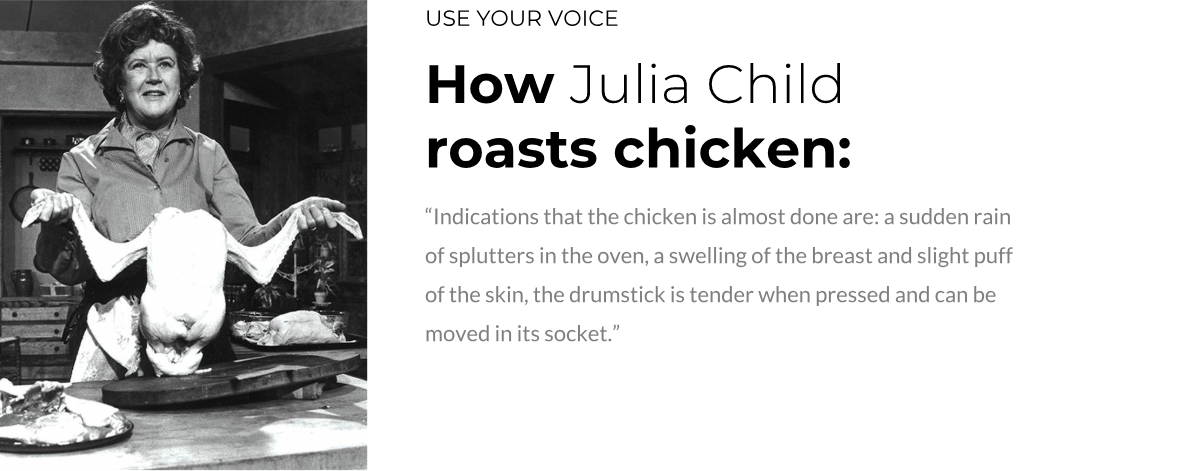 Recipe Notes
Share more than just the recipe with your audience. Give them some insight into you as the author. Have them feel as if you are right there chatting with them in the kitchen. The recipe notes section is a great place to give fun little nuggets of your voice!
Share tricks, tips, and maybe even any funny fails you may have had with this recipe. For informational cookbooks, this is the perfect place for nutritional facts.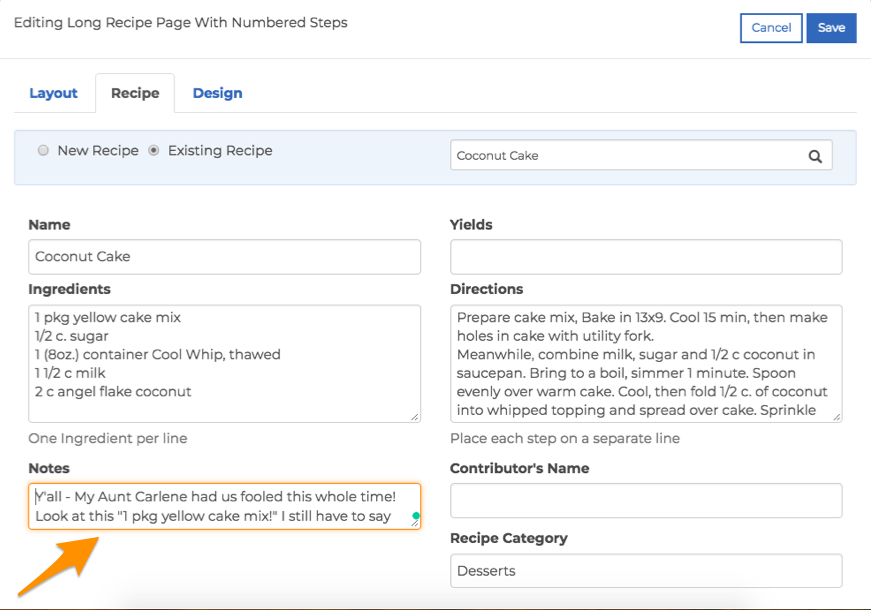 Next:
Finding the Right Style for Your Cookbook Cover